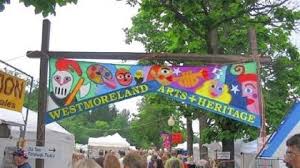 Just a short note this week, as I'm not only exhibiting at a local show, but I'm still up to my neck in boxes from this week's big move!
This weekend, I'm at the Westmoreland Arts and Heritage Festival at Twin Lakes Park near Greensburg. There's something for everyone here… with traditional and fine arts and crafts and live music and theater performances, as well as cultural heritage activities and delicious foods of all kinds. For more information about this event and all of my upcoming appearances visit my website's Calendar of Events at www.lindabarnicott.com/events
This is my first show at this festival, and it's definitely one of the prettiest venues ever! Check out this wonderful summer event and come see me at Booth #94! I'll be here every day through Sunday from 11:00 AM to 8:00 PM.
Visit me at the Festival and mention this blog post, and you'll receive a free signed art notecard!
As an added bonus, if you visit me at the Festival, I'll show you how my new Kennywood painting is coming along!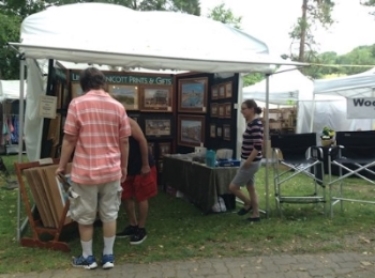 To make sure you always receive the latest information about my ever-changing life, please take the time to sign up for my weekly newsletters. CLICK HERE to become a subscriber. When you sign up you will also receive a FREE slideshow showing the step-by-step development of my painting, "Celebrating Time and Tradition at Macy's".