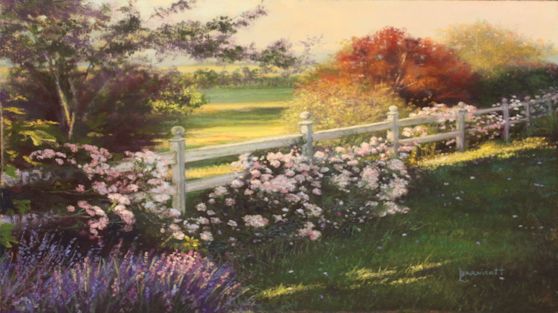 What does an artist who hates the cold do in the middle of a frigid, snowy week? Why, think about my upcoming 21st year at the Home and Garden Show, of course!
Yes, it's that time of year again to prepare for the "Big Show" from March 4th through 13th at the David L Lawrence Convention Center. I'll be back in my same location at Booth 3146, waiting to meet and mingle. So mark your calendar, make a wish list, and stop by to see me!
But I'm not just thinking of the Home and Garden Show… As the snow was falling this week and the temperatures were diving, I was determined to think spring and to finish this piece so I can include it in the Home and Garden Show.
The original "Rambling Rose" (pictured above) will be featured at the show (unless it is purchased before then). This piece is a giclee open edition, and prints will also be available. All of my students from my Spring 2015 class will recognize this painting as we all worked in our own unique ways on this scene. We had some great fun working together during that special time.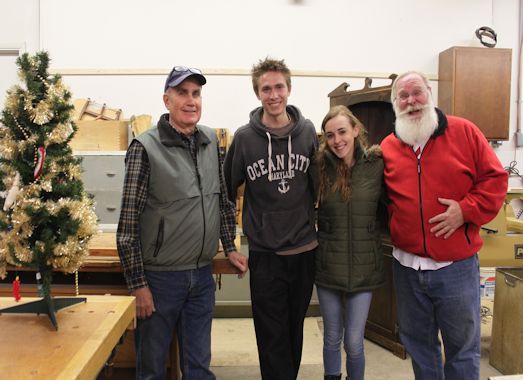 I also wanted to give you an update on Saturday's photo shoot with Santa. We arrived at Max's workshop at 11:30, and with the help of some "volunteer elves," we decorated his woodshop and turned it into Santa's Workshop! Max was a huge help with ideas and moving pieces around. He even brought an antique sled that I hope will end up in the final piece. I also had a few friends also bring some old family toys to help make this painting very personal.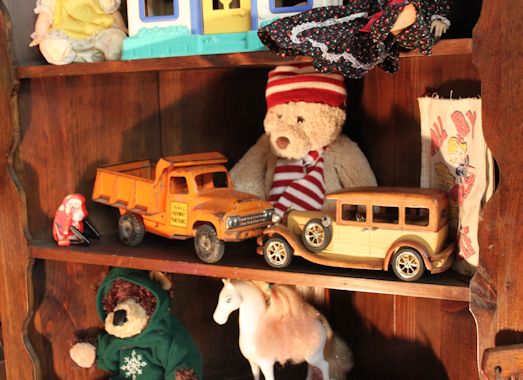 Santa worked hard modeling for us, and the elves and I worked hard, too! When we finished taking photos, we "de-decorated" in record time. I then returned to my studio energized and actually worked on painting #3 of the "Jolly Old Elf" series. Watch your email for updates on that piece in the weeks to come…
It was a very busy week,but I have a feeling it will not slow down! Ah, the life of an artist!
Have a great week! And if you need a gift of art for a friend, family member, co-worker, or other loved one, I'll be happy to assist you.
Make sure you are the first to know about all of my news, appearances and any "special deals" I am offering to my subscribers, by taking the time to sign up for my weekly newsletters now. CLICK HERE to sign up. You will also receive a FREE slideshow showing the step-by-step development of my painting, "Celebrating Time and Tradition at Macy's".