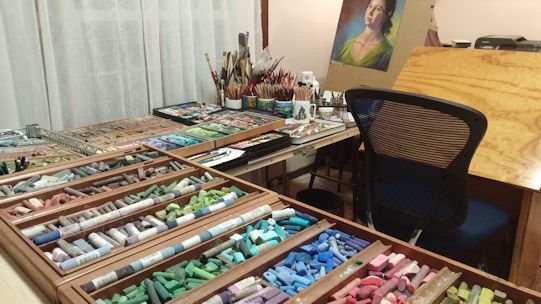 If you're like me, you probably have ambitious goals and plans in mind for the New Year. I want to share a couple of mine with you… and I would love to hear yours!
One of the first things I've done to kickstart 2016 is that I've started a juice fast. Today I'm on Day 4, and I'm already feeling more energetic, clearing my mind, and even dropping some unwanted pounds. Drinking all those nutrients definitely helps me feel better and ready to roll in this new year!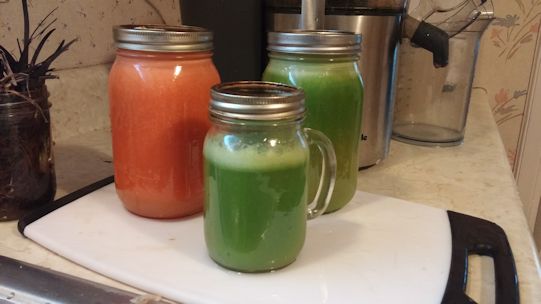 Another one of my New Year's projects is Reorganizing and Decluttering my studio. It certainly needed some whipping into shape; unfortunately, with all the hustle and bustle of the holidays, tidying up was not a priority!
I also bought myself a few Christmas presents – some new toys to play with in the studio this year that will really help with my pastel work.
My favorites are a blender set of brushes made specifically for pastelists and a new sharpening tool for wider pastels. That tool was sorely needed! In the past, I had to save the soft wide pastels for non-detail work… or if I wanted to paint small areas, I actually had to use small pieces that fell off the pastel. I can't wait to play with my new toys when I get started on my painting projects in 2016!
This week, I made progress on my first big project for the new year! I have been on the search for the perfect wood shop to create the setting for the second painting in the "Jolly Old Elf" series. Though I had found a good shop at a neighbor's home and took some preliminary photos last year, I felt that it needed a little something more.
And with the help of some of my loyal customers, I think I've found the perfect location right here in South Park! Max has a woodworking shop where he creates beautiful handmade works of art. His workplace is a masterpiece! I could easily imagine Santa there, sitting at his workbench… or maybe standing as he puts the finishing touches on one of his wonderful old-fashioned toys.
For my part, I've been gathering some of my very own toys from my childhood to add to the painting. I'm bringing a doll whose eyelids open and close (big in my day!), a twirling baton, roller skates that turn into ice skates (because that's what artists do), and Tom's old glove and baseball to name a few.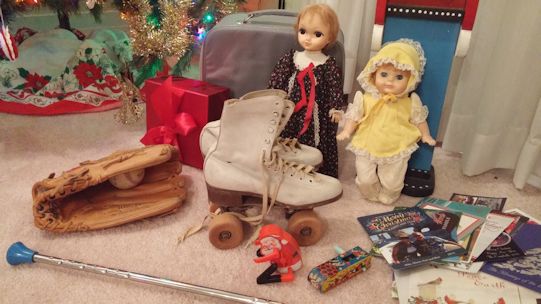 I was also given an old Emerson radio from the 1930s to use as part of the background. If you're an antique radio enthusiast, you'll love it!
Make sure you are the first to know about all of my news, appearances and any "special deals" I am offering to my subscribers, by taking the time to sign up for my weekly newsletters now. CLICK HERE to sign up. You will also receive a FREE slideshow showing the step-by-step development of my painting, "Celebrating Time and Tradition at Macy's".