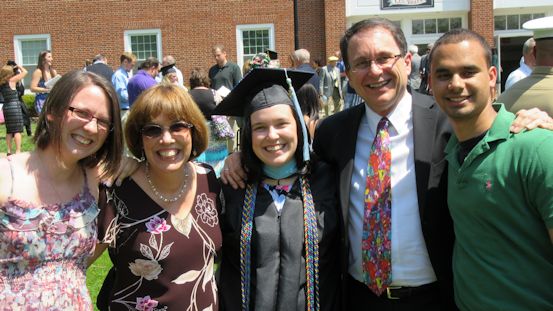 Back at last from our relaxing (but also educational) Texas vacation! We explored the beautiful cities of San Antonio and Austin and the surrounding Hill Country, taking tons of photos that may someday turn into gorgeous paintings. So many wonderful things to paint… I think there just isn't enough time in one lifetime to paint all the wonders our country has to offer. And to think, I haven't even been off this continent! Imagine how many lifetimes it would take to see the whole world.
But there was no time to rest! We flew in on Thursday and then the very next morning jumped in the car and drove to West Virginia Wesleyan College. It was a very special day for our family, as our daughter Alyssa graduated with her Masters in Special Needs Education with an emphasis in Autism. Despite being a newlywed, working full time, and attending school full time, she earned a spectacular GPA of 3.976! We're so proud of her wonderful achievements.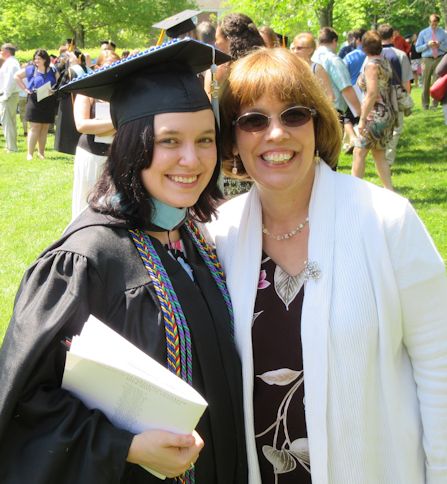 We were also delighted to learn more happy news – Alyssa and Jon have decided to move back to Pittsburgh in June. We can't wait to have our whole family back together again!
So after all that time on the road, our next trip may not have been nearly as long, and the destination was not quite as exciting. But what I really wanted for Mother's Day was a drive in the country out to Trax Farm in Finleyville… and here's why: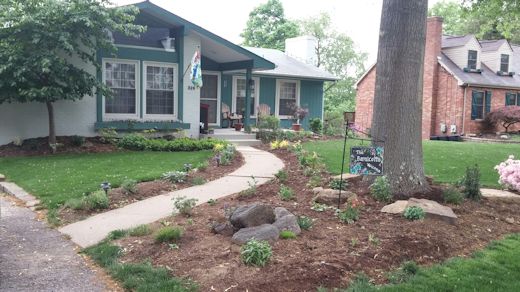 When we moved into our new home last July, this was our so-called front yard. We were thrilled when our new congregation offered us the gift of their labor and all the ingredients to fill up our "blank canvas." Over that time, we've collected many perennials from friends, and we've finished up by making a few special purchases this week. All that's left to do is put in our annuals and the mulch to finish the picture. We've had so much fun "painting" our yard with beautiful plants and flowers. We hope it's not long before our yard produces plenty of colorful cut flowers to share on Sunday mornings at our church!
Now that I'm home again and settling in, it's time to step back into the art business. The first painting of my new series is almost ready, and I hope to be able to show you something next week!
P.S. – Come visit me at the Shadyside Arts Festival on May 30th and 31st on Walnut Street. There will be two festivals this year, spring and summer, with the second show being the end of August. I'll have many of my landscape originals there as well as my Pittsburgh scenes. Check my calendar for more details then mark your calendars!
Make sure you are the first to know about all of my news, appearances and any "special deals" I am offering to my subscribers, by taking the time to sign up for my weekly newsletters now. CLICK HERE to sign up. You will also receive a FREE slideshow showing the step-by-step development of my painting, "Celebrating Time and Tradition at Macy's".