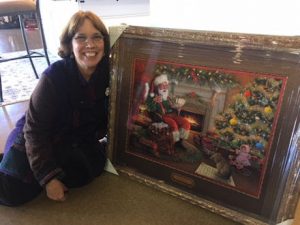 If you've been keeping up with my last few posts, you know I'm hosting my most unique and unusual event ever this weekend. My Trunk Show and Open House will take place at my studio this Friday, Saturday, and Sunday.
Items for sale will include everything from originals, prints, and gifts to one-of-a-kind pieces, including some of my "oddities."
Friday Preview Night (October 26th) will run from 7 to 9 pm and will feature 20% off everything in the show – INCLUDING ORIGINALS! – except "Super Savers."
On Incentive Saturday (October 27th) from 10AM to 3PM, I'm offering percentage discounts – the more you spend, the greater the savings.
Sunday (October 28th) from 1 to 3 pm will feature unadvertised Mystery Specials that won't be revealed until the day of the show.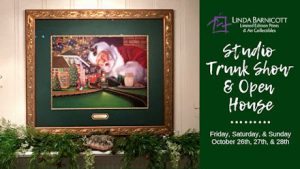 There will be homemade cookies (not made by me, but sooo good), apple cider, dips, and chocolates to munch on (from my palette to your palate?) as you browse my studio looking for that perfect gift or addition to your home. Remember, originals will only be on sale (20% off!) at the Friday evening event. So if you've always wanted one of my original pastels, Friday evening is definitely the best time to visit.
I am so excited to invite you into my studio! But if you can't make it or you live too far away, I'll be offering an online special for this weekend only. Everything on my site will be 15% off… and if you spend over $100.00, you'll also receive free shipping on your order! To claim your exclusive discount, type in the code SUPERSALE.
So hurry – Don't wait! When the clock strikes midnight on Sunday, the sale will be gone. Happy shopping!
P.S. – Don't forget! If you're planning to attend, please RSVP to my email at linda@lindabarnicott.com. You're welcome to bring friends – they don't need to RSVP if they are with you.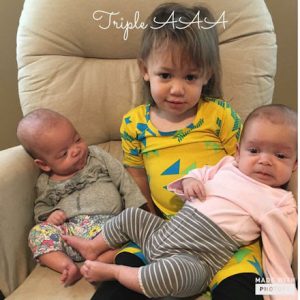 P.P.S – In breaking Twins news, the girls have hit a milestone! They're now 3 months old and over 9 lbs each! Aria loves her sisters, and the family is settling into the New Normal.