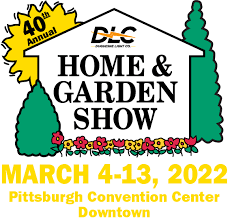 The Pittsburgh Home and Garden Show is celebrating its 40th anniversary this year! Can you believe it? After the show skipped last year and closed early in 2020 because of the pandemic, I am super excited and more than ready to be back. I'm so full of adrenaline that I feel as if I could float off into the air!
I pretty much have everything in order, which is a bit unusual for me. On Sunday, we will be renting our U-Haul truck and loading it up for a Tuesday morning move-in. Then it will be full days of set-up and organizing until the opening bell next Friday morning (March 4th) at 10 a.m.
Speaking of next Friday, I just got word that I'm scheduled to be up on the big stage on both Fridays, March 4th and March 11th, to share stories about my paintings. I don't have a time yet, but I hope to have that that info for you next week.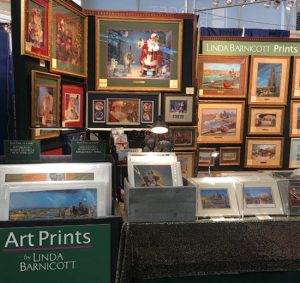 Can't make the show this year? No problem! Place an order through my website at www.lindabarnicott.com and receive 10% off plus FREE SHIPPING. Just enter the code 'spring' at checkout. (This offer is good at any time during the show, from Friday, March 4th through Sunday night, March 13th, 2022. And it does exclude those heavy, almost-sold-out candles.)
The Pittsburgh Home and Garden Show is the traditional first sign of Spring in our hometown! Who needs robins? If we close our eyes and think spring, it will be here before you know it.