I will always remember the month of August 2014 for doing two things I've never done before. One of them I'd like to do every August from now on, and the other one I hope I'll never do again!
First I want to tell you about the one that, though a new and certainly exciting experience, I don't want to ever do again! Just before leaving for our vacation, Tom and I were doing some yard work at my father-in-law's home to keep things looking nice while he's in rehab after taking a fall. Because Tom's a minister and I'm an artist, we spend most of our time working indoors, and neither of us is very savvy about outdoorsy issues. Unfortunately we would have flunked out of Botany 101, because it never occurred to us that the shiny, three-leaved weed we were pulling out of his English Ivy was the dreaded Toxicodendron radicans – also known as Poison Ivy!
Not long afterward, as we were on the road headed to our vacation in Virginia, we began to notice something was amiss… why am I so itchy? And what is this weird rash all over me? Because we didn't know we'd been exposed to poison ivy, we weren't sure what the problem was. Once we had a diagnosis, we spent eight days trying anything and everything – drug store lotions, home remedies, you name it – to no avail. Finally, we stopped at our neighborhood Urgent Care on the way home from vacation and got a prescription for steroids. Fortunately, that did the trick! Yesterday was day 3, and I felt like Superwoman as I rushed around preparing for this weekend's big art show.
Which brings me to my other new experience this month, which is coming up this weekend. The 17th Annual "Shadyside… The Arts Festival on Walnut Street" is a new show for me, and this year I'll be there with lots of energy to pull it off.
This show features mostly original paintings, and I'll have all of my favorites there, including Kennywood memories, Pittsburgh city scenes, and peaceful landscapes. And because I'm now accepting commissions for portraits, I'll also have a sample portrait on display. (If you're on a smaller budget, some of my favorite prints will also be available at the show.)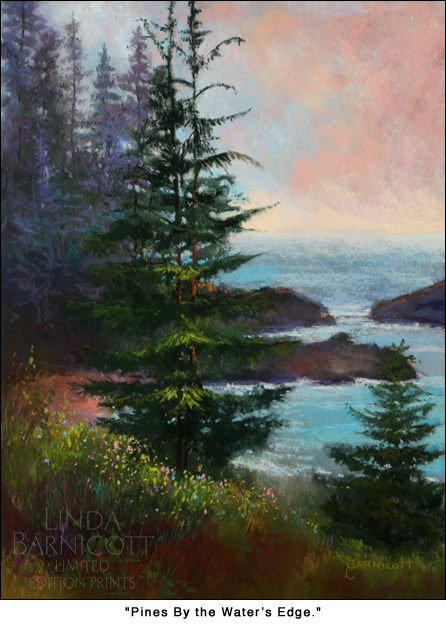 If you've ever considered owning an original, here's your chance to see one up close and personal! Come on out to "Shadyside… The Arts Festival" this weekend and visit me at Booth #134. It's on Walnut between Ivy Street (I swear it was just a coincidence!) and Urn Way. Hours are Saturday, August 23 from 10 a.m. to 7 p.m. and Sunday, August 24th from 10 a.m. to 5 p.m. Can't wait to see you there!
PS – Print out this blog post and bring it to my booth this weekend, and I'll pay the sales tax (7%) on your purchase of an original painting. (Valid on original paintings only – not for prints or portrait commissions.)
If you want to receive information about all of my shows and about my latest paintings, please take the time to sign up for my weekly newsletters. CLICK HERE to become a subscriber. When you sign up you will also receive a FREE slideshow showing the step-by-step development of my painting, "Celebrating Time and Tradition at Macy's".