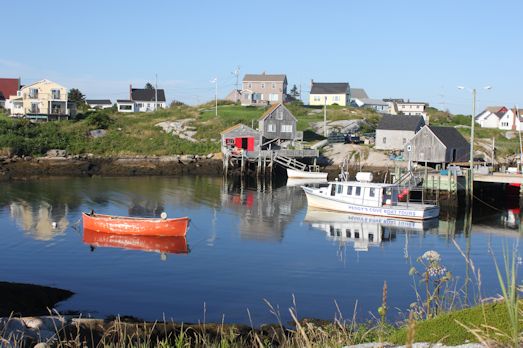 We're still on the road, and Tom and I are about to head over to Prince Edward Island after our lovely visit to Nova Scotia. Nova Scotia is a quaint place and stunningly beautiful with its brightly painted little homes and waterways filled with fishing boats. The photos I've taken just don't do it justice!
We took the Cabot Trail around Cape Breton yesterday, and then a wonderful Ceilidh (Celtic music) concert last night was a perfect ending to our stay here. If you've ever visited Nova Scotia, you may recall seeing Peggy's Cove. The red boat in the front of the picture above really captured my artistic eye! I hope to paint several of these scenes in the coming year.
Before leaving New York for Nova Scotia, I had a chance to finish my painting of Lucas, the model whose portrait I painted at the workshop. Unfortunately, the finished piece is all boxed up in my van. I'll get to take another look at it when we arrive home, and maybe I'll decide to add a few more touches then.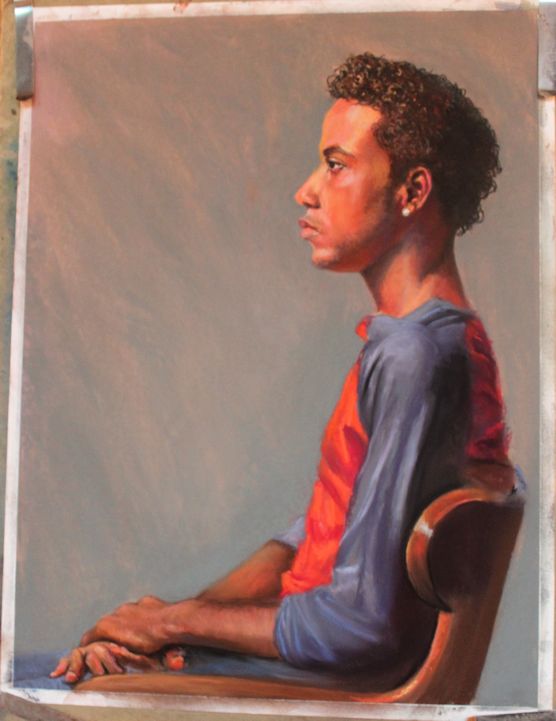 In the meantime we are on our way to Prince Edward Island, home of red dirt, potatoes, and Anne of Green Gables. I'll give you all the latest next week! In the meantime, I hope you enjoy some of our photos from the first part of our trip.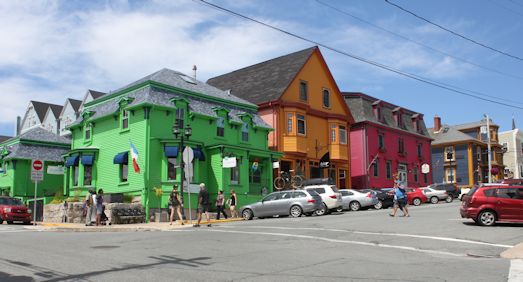 Make sure you are the first to know about all of my news, appearances and any "special deals" I am offering to my subscribers, by taking the time to sign up for my weekly newsletters now. CLICK HERE to sign up. You will also receive a FREE slideshow showing the step-by-step development of my painting, "Celebrating Time and Tradition at Macy's".