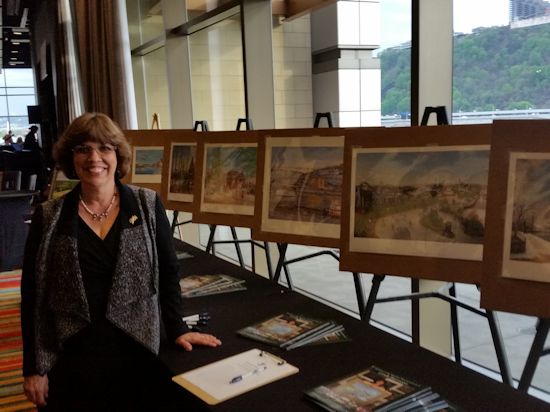 Over the last three weeks, it seems like I've been all over the map, going everywhere and doing everything. And though I've been working on my latest Santa and the Forbes Hospital mural project, what's keeping me so busy isn't just painting… I have a whole lot of other stuff going on!
Lately it seems I'm constantly on the go – learning, fundraising, exhibiting at my museum show… and even tearing out walls! I've also been working on my garden between the spring showers.
Recently, I had the privilege to be the featured artist for the YMCA of Greater Pittsburgh's biggest fundraiser of the year. This worthy cause supports Youth Development, Healthy Living and Social Responsibility on the North Side.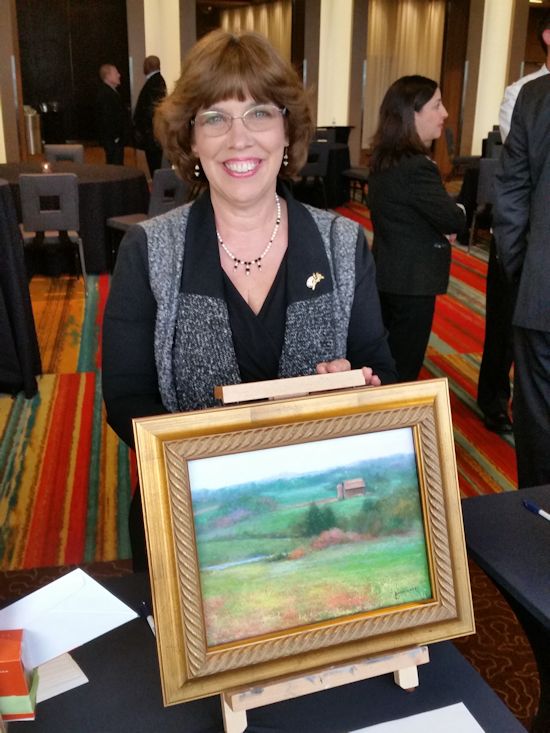 Then two weeks ago, I attended a conference in Jacksonville, Florida, where I learned ways that I can serve my customers better and how I can help make a difference in our world. Becky Auer, my travel partner (and previous owner of South Side restaurant Nakama), spoke from the stage about her daughter's fight with Cystic Fibrosis and how it has influenced her business. She also shared some fun ideas for creating a happier work life.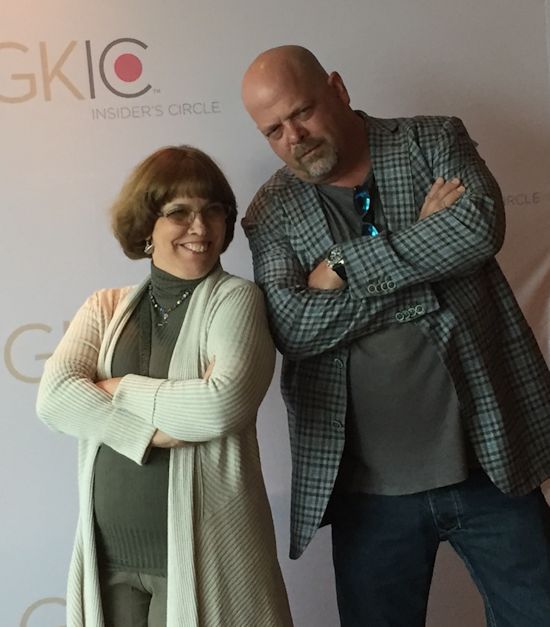 Speaking of creating a happier work life, I also met Rick Harrison from Pawn Stars! I was impressed by his story of how he overcame the fear of epilepsy and built a career for himself doing what he loves.
Sounds pretty hectic, right? But I didn't stop there! When I returned home, our family worked together to catalog 28 of my originals for my one-woman art and gift show at the John A. Hermann, Jr., Art Museum in Bellevue.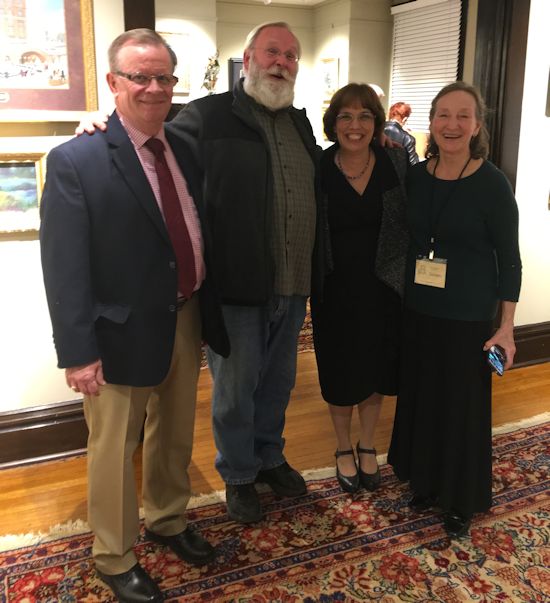 Last Friday was the artist reception, and I was thrilled at how many of you turned out for the evening! I had a chance to personally sign many pieces of my art work for customers. Everyone seemed to really enjoy themselves… even Santa himself, who was an unexpected visitor! You can catch the show on weekends from now until the end of June.
In the last week or two, I've also expanded my resume to include home remodeling! We're fixing up our home in Brentwood so that Jon and Alyssa can move in as they await Aria's birth, and this involved doing some serious demolition work in the kitchen area. The funny thing was that of the four of us who did the work, only Jim Walter from our church (First Bethel UMC) had any experience at all with demolition! But it ended up being fun, and working together was a great experience.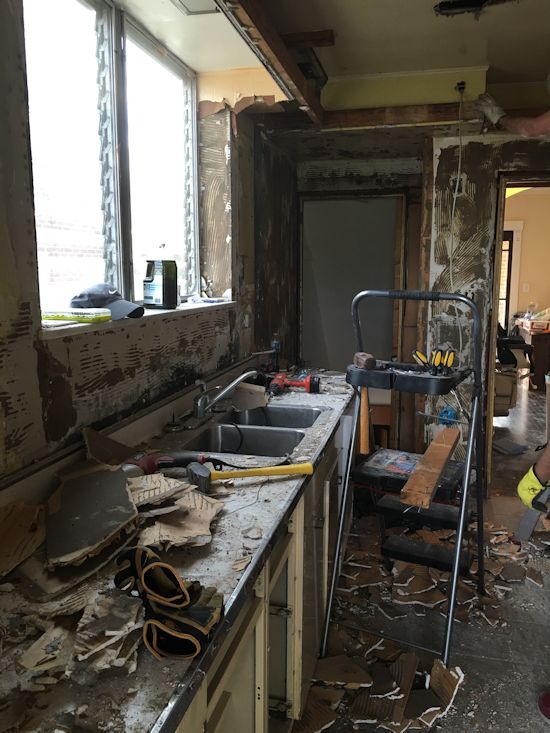 As if I didn't sound busy enough, I actually have even more to share… but it will have to wait for another blog! I hope you have a great week, and I look forward to writing to you next time. Thanks again for being a faithful follower. Your support means a lot to me!
P.S. – Graduation Season is in full swing! Have I painted your child's college or university? CLICK HERE to find out.
Make sure you are the first to know about all of my news, appearances and any "special deals" I am offering to my subscribers, by taking the time to sign up for my weekly newsletters now. CLICK HERE to sign up. You will also receive a FREE slideshow showing the step-by-step development of my painting, "Celebrating Time and Tradition at Macy's".