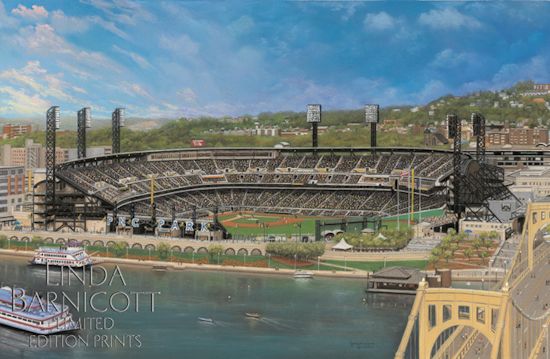 In a few short weeks, it will be Father's Day, when we celebrate the beloved dads, grandfathers, uncles, brothers, or other father figures who taught us, inspired us, and helped mold us into the people we are. It's the day that reminds us to say "I love you" to those special men in our lives.
His love of Pittsburgh sports is something that my husband Tom has shared with our daughters since they were just small. I know our girls treasure those memories of cheering for the home team over the years with their dad.
The other night, I had to smile when I saw Tom in our living room, on his feet with excitement as he was riveted to the last few minutes of the Penguins game. I smiled because I was reminded of how much fun he has as a sports fan, especially as a hometown boy in the City of Champions. Tom is a real die-hard Pirates baseball fan, a devoted Penguins fan, and in the winter, of course, he's a rabid Steelers fan!
Tom has always been my biggest cheerleader. He's unfailingly supportive of my art career… but his favorite part of that is when I paint Pittsburgh sports scenes, teams, and players.
If your husband (or dad, or grandpa, or uncle…) is a Pittsburgh sports fan like Tom, one of my sports-themed paintings would make a perfect Father's Day gift. CLICK HERE to check out all of my Pittsburgh Sports Scene prints that are for sale on this website.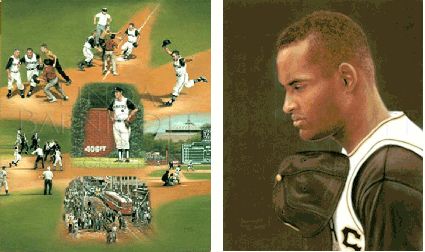 For those of you who are local, ordering early ensures that I'll have plenty of time to frame the print of your choice with a beautiful black and gold sports frame. You can even pick it up at my studio in Bethel Park, and I'll personalize the back of the frame for your dear one and sign the glass in gold.

Meanwhile, if you're going to be out and about this weekend, come see me at the Shadyside Arts and Crafts Festival on Walnut Street this Saturday and Sunday from 10 to 6 pm. (Visit my Calendar of Events page to learn more.) This is my second year at the May show. It's a great excuse to take a day trip and enjoy the ambiance and the art. If you do come to visit, I'll be happy to give you a virtual sneak peek at the progress on my new Santa's Workshop painting. I am really excited about it… so please stop by! I would love to see you and maybe even sign and personalize one of my pieces for you.
Make sure you are the first to know about all of my news, appearances and any "special deals" I am offering to my subscribers, by taking the time to sign up for my weekly newsletters now. CLICK HERE to sign up. You will also receive a FREE slideshow showing the step-by-step development of my painting, "Celebrating Time and Tradition at Macy's".