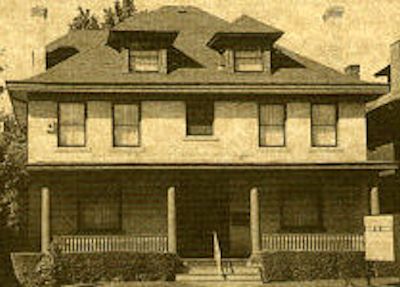 One sure way to keep life interesting is to do something you've never done before.
So I'm having a particularly busy and exciting week as I prepare for my very first museum show! The show will feature my original pastels, and some prints and gift items will also be available.
Earlier this week, Tom and I packed up 28 of my original pastel paintings and delivered them to the John A. Hermann, Jr. Memorial Art Museum in Bellevue, Pennsylvania.
The Mayor of Bellevue himself was there to greet us and to help us unload. Mayor Paul Cusick has a beautiful heart and was very enthusiastic in his support for the show.
The show will begin with an Artist Reception from 6 to 8 pm on Friday, May 6th. It's open to the public, and I'd like to extend a personal invitation to you, my loyal readers.
I would love to see you at the reception Friday evening too kick off my very first museum show ever. And if there is a piece of art that you would like to have signed, I will be personalizing my work in gold during the reception.
Looking forward to seeing you there!
Make sure you are the first to know about all of my news, appearances and any "special deals" I am offering to my subscribers, by taking the time to sign up for my weekly newsletters now. CLICK HERE to sign up. You will also receive a FREE slideshow showing the step-by-step development of my painting, "Celebrating Time and Tradition at Macy's".