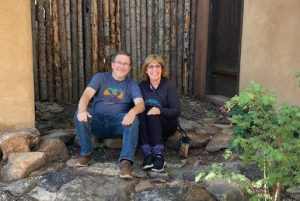 Tom and I are back on the road again, headed for home. We said our goodbyes to the adobe homes and mountains of New Mexico, and now the scenery has changed to amber waves of grain.
I had a tremendous experience at the IAPS convention of pastel artists. As always, it was a wonderful time spent with friends both old and new, sharing techniques and stories and just soaking up the energy of fellow artists. In fact, I met a few whose workshops I can't wait to take when this pastel party happens again in 2024.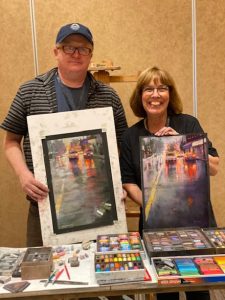 Each artist showcased their own style of painting, sharing fun and helpful little tidbits like a new pastel or paper, a favorite color, or how they use alcohol, gouache, watercolor, or pastel under paintings.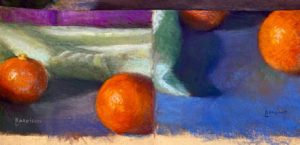 I even won a raffle and received a bunch of the most coveted UArt papers and boards!
Upon leaving Albuquerque, we took a slight detour by way of Santa Fe to catch up with artist Barbara Meikle. She's a good friend of one of my collectors, and he asked me to stop and say hi to her. Her colors really struck a cord in my soul… a lovely person and beautiful artwork.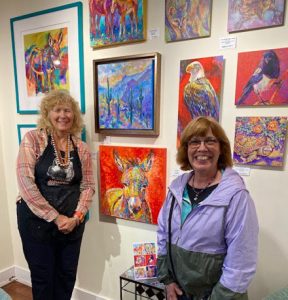 We will be arriving home in time for the Fourth of July, and I'm already aching to get back in the studio to paint again!
I can't wait to see how all of these wonderful experiences will enhance my work moving forward.
In the meantime, have a great Fourth!