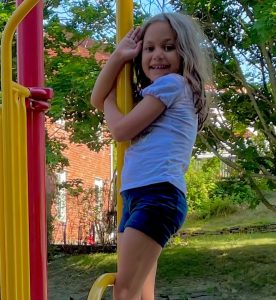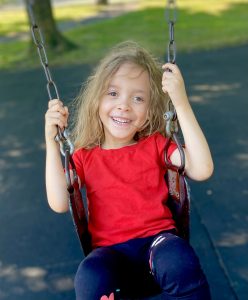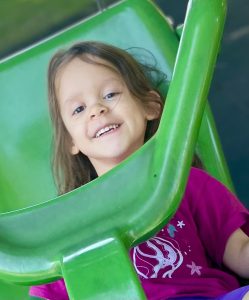 You would think by now I would have learned to expect the unexpected. There sure has been a lot of it lately… especially in the last couple weeks!
It all started when Tom and I arrived home from our painting trip to Albuquerque, just in time for Brentwood's Fourth of July parade. Everyone had a jolly good time.
Not long after that, one of my twin granddaughters (Abigail) was playing with Aria, her big sister, and managed to sprain her ankle. Then, the very next day Aria was running across her living room and fell smack into the corner of the coffee table, landing on her ear!
(Who ever invented coffee tables in the first place? I think I've tripped over them and stubbed more toes on them than anyone! Unfortunately, it looks like Aria is taking after her Grandma.)
Well, that ended up with Aria and her mom (daughter Alyssa) spending the entire evening, night, and next morning in the ER, finally followed by Aria's surgery on Thursday morning. The doctor said she would have developed a "cauliflower ear" like some boxers have if her mom had not brought her in.
And that's not all… later that day, the exhausted Alyssa and Aria tested positive for COVID, even though they were both fully vaxxed. The good news is that Aria is already better, and Alyssa is well on her way.
But it wasn't all accidents and COVID… this week also brought the distressing news that Heinz Field is changing its name to Acrisure Stadium. What??? I mean if they had to do this, why couldn't it be "Acrisure Stadium at Three Rivers" or at least something related to Pittsburgh?  After Consol Energy Center changed its name to PPG Paints Arena, my print, "Pittsburgh's New Home for Hockey" entered the realm of nostalgia. So I guess my painting "Game Time at Heinz Field" will now do the same! Maybe it will become a collector's item?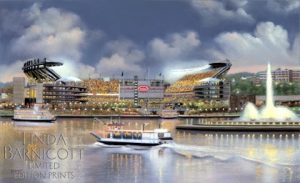 Which brings me to Picklesburgh. I love Picklesburgh, and I really wanted to be there this weekend, but it wasn't in the cards for this year.
Last year, Picklesburgh was in August. Let me tell you, it was more like a marathon then a show! Tom and I had a blast, and we were totally worn out by the end. Who wouldn't want to come back the next year and do it all over again?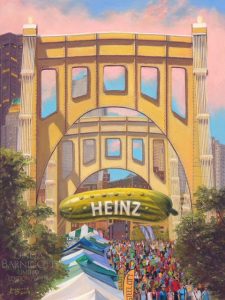 However, in July 2021 we had received the last of Tom's Dad's estate, and we promised ourselves we would spend it doing something special with our family. The grandgirls love all things Disney, so we decided to take the whole family to Disneyworld. It was a once-in-a-lifetime opportunity to treat our children and grandchildren. I knew three bedrooms would be hard to come by in WDW's busy season, so I needed to plan ahead. I thought I was safe booking it for July.
Nope! Picklesburgh moved to July this year; in fact, it's the very weekend that we'll be leaving for Florida, and it wasn't possible to reschedule.
So this year Picklesburgh will have to go on without me. However, my website is available 24/7 if you would like to commemorate the festival with a Picklesburgh print! You can see my prints of both Heinz Field and Picklesburgh on my website, www.lindabarnicott.com. 
And while you're there, I hope you'll also check out my newest painting, "Pittsburgh at First Light." It will be released on September 1st, but you can pre-order and save 15% off the regular sale price by using code FIRSTLIGHT15 at checkout.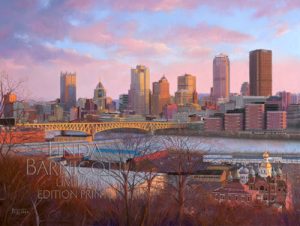 Online orders will be shipped after we return on August 2nd, while pre-orders for "Pittsburgh at First Light" will be shipped after its release on September 1st.
We are EXPECTING to have a great family vacation! Have a great week!