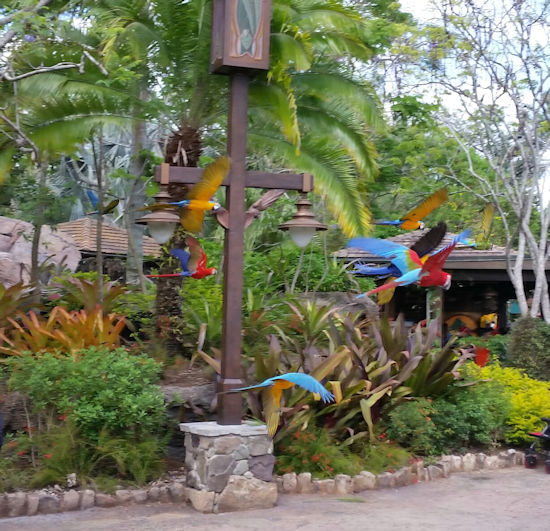 Like the parrots in this picture, I've taken flight to Florida to enjoy some much-needed R&R.
Disney World, as always, was a magical experience. The Epcot Flower and Garden Festival is in full swing, and we really enjoyed a "best of" experience at each of the parks. With so many picturesque views and dramatic scenes to take in, I'm filled with inspiration… now to just take that inspiration home with me and put it into some of my paintings this year! It looks like even Daisy Duck herself was inspired – here she is with her paint brush at the ready, creating art through flowers.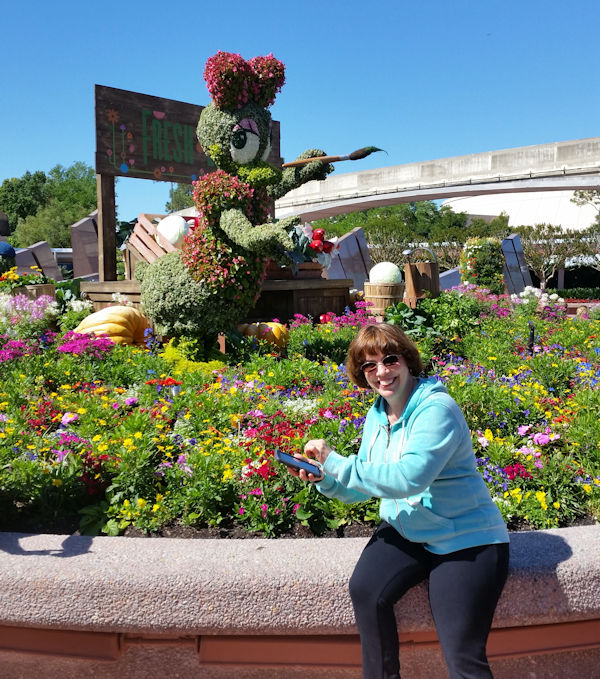 Aside from the excitement of Disney World, just being here relaxing in Florida with my nearest and dearest ones has done this little artist a lot of good.
Last night as Tom and I walked along Orange Lake – this beautiful resort that we've been coming to for the last 32 years – I told him this is my Happy Place. We've made so many family memories here that I can't help but smile every time I think about it. Though we'll be returning home soon, I know the memories we've shared here will be a part of me forever. And the fact that all of us are able to be here together this year makes it even better.
Some of my most treasured moments from our visits to Orange Lake have been Tom and I sitting on the beach under the palm trees and watching the sunset. Last night was one of those moments. Someday I may even have to paint it!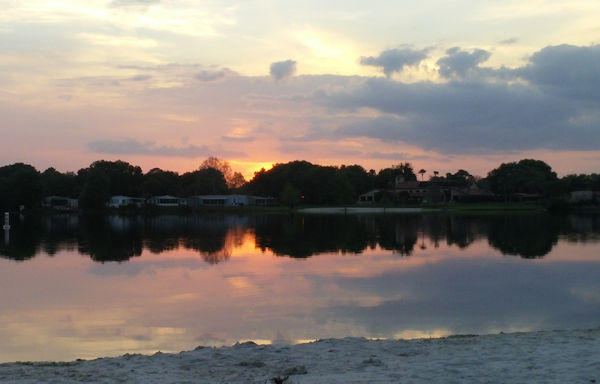 Still, I'm looking forward to returning home to my studio… maybe I'll even completely miss this final (hopefully!) cold snap in the 'Burgh. Wishing you all a wonderful week… and counting my blessings!
Make sure you are the first to know about all of my news, appearances and any "special deals" I am offering to my subscribers, by taking the time to sign up for my weekly newsletters now. CLICK HERE to sign up. You will also receive a FREE slideshow showing the step-by-step development of my painting, "Celebrating Time and Tradition at Macy's".