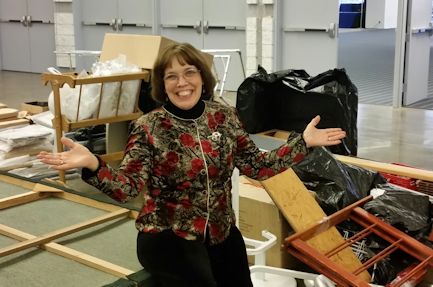 It's a wrap! Tear it down, pack it up, move it out… and take a few minutes to put my feet up now that I've finished my 20th year at the Pittsburgh Home and Garden Show! Just as I'd hoped, this year's show was even bigger, better, and brighter than last year! It was delightful to see so many new faces and to be reunited with long-time friends. A big "Thank You" to all who came by to see me!
So… now that the show is over, it's time to get back to my favorite thing of all – painting!
First off, remember how I promised I would have some news for you about a new series I'm working on this year? Because I like to reward my faithful followers, those of you who are on my list will be the first to see the sketches and follow along with my progress as I paint these three pieces. This new series will be a limited edition, open edition, and will be available in several forms.
The new series will feature a holiday theme. It may be March, but I need to do my planning now and get busy painting soon – art takes time, and it will take me months to have them all ready for the 2015 Holiday Season!
So what do I have in store for you this year? Let's just say that on December 27th of last year, I had a real celebrity visiting my studio! Santa himself came to see me at my house at 326 Turngate Drive. Because I tried so hard to be a good girl last year, that jolly old man agreed – with a twinkle in his eye! – to pose for my camera.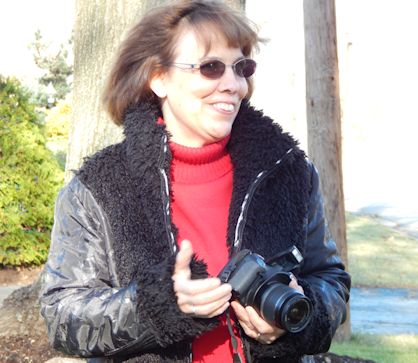 Now the magic is in my hands! My new Santa Series gives me the chance to return to my first love of portraiture and combine it with beautiful, whimsical holiday settings. I promise I'll do my best to create something extraordinary!
As always, I'll keep you posted on how the paintings are coming along as the year goes on. So keep an eye out for that fellow in red, and I'll have something new to add to your Christmas list this year!
PS… I start my art classes next week. Unfortunately, a few folks had to cancel for medical reasons. Please keep them in your prayers. If you would like to be on my waiting list, please email me at linda@lindabarnicott.com. I'm planning a summer session as well.
PPS… I love painting to music! So as a special bonus during this series of classes, I've arranged for one of our painting sessions to be accompanied by live music!
Make sure you are the first to know about all of my news, appearances and any "special deals" I am offering to my subscribers, by taking the time to sign up for my weekly newsletters now. CLICK HERE to sign up. You will also receive a FREE slideshow showing the step-by-step development of my painting, "Celebrating Time and Tradition at Macy's".