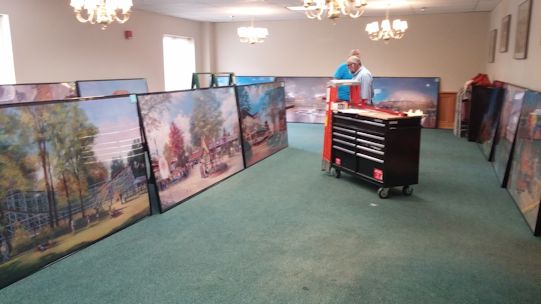 Today I have a special invitation for you!
On Wednesday, July 15th, the Kane Glen Hazel facility on Rivermont Drive will be hosting an exhibition of my paintings that is free and open to the public.
Over the last year, I've partnered with Kane to create oversized versions of 20 of my paintings for the residence halls at the facility. The idea is for the residents to "walk down Memory Lane" and share their stories with everyone they meet.
I am honored to have an opening there from 10 a.m. to 12:30 p.m. to share my own stories about the paintings. KDKA will be broadcasting live from the event, and there will be refreshments and live musical entertainment. I will also have some of my artwork there available for sale.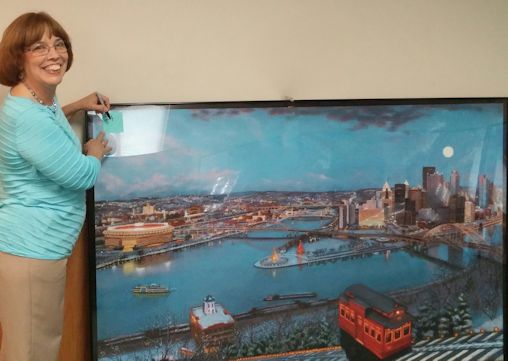 Come join me at Kane Glen Hazel to share this special occasion!
P.S. – Tom will be there with me, and Ruth will be there also, helping out for the day with my art-for-sale area. She would love for you to stop and say hello!
P.P.S. – Of course, I will also have my new Santa painting, "Shhhh!" for sale, and the new Santa magnets will also be available.
Make sure you are the first to know about all of my news, appearances and any "special deals" I am offering to my subscribers, by taking the time to sign up for my weekly newsletters now. CLICK HERE to sign up. You will also receive a FREE slideshow showing the step-by-step development of my painting, "Celebrating Time and Tradition at Macy's".