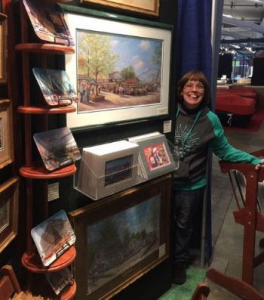 Can you believe Spring is here? It may not feel like it outside, but inside the David L. Lawrence Convention Center, it sure looks that way!
Yes, it's that time again… today is Opening Day of the 2019 Pittsburgh Home and Garden Show.
This year promises to be bigger and better than ever. In fact, the 2019 Farm to Table Conference is now a part of the Home and Garden Show, adding a whole new section – including live chickens!
I've spent the last few days getting the booth set-up for the show. Ready or not, the doors open at 10 a.m. this morning!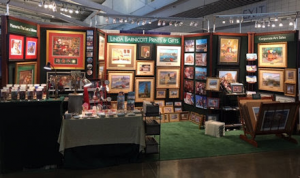 If you've been dreaming of Spring, I recommend a visit to the Home and Garden Show. It's just the thing to cure your cabin fever.
The 38th Annual Pittsburgh Home and Garden show runs from Friday, March 1st to Sunday, March 10th, at the David L Lawrence Convention Center in Downtown Pittsburgh. You can find me at Booth 3146-8.