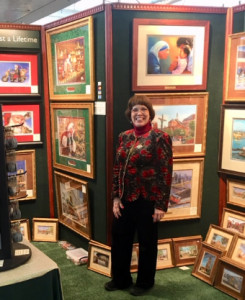 The first robin hasn't appeared yet, and there's still snow on the ground, but Pittsburghers know Spring is just around the corner when billboards for the Pittsburgh Home and Garden Show start popping up. Opening Day is tomorrow!
It's hard to believe that this year will be my 25th anniversary at the Home and Garden Show. It brings back so many memories of my very first time as an exhibitor… could it really have been a quarter century ago?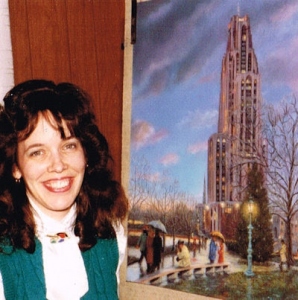 Because I was young, inexperienced, and broke, I actually shared my booth with another vendor, Black Swan Gallery.  Booth rental that year was $1200, which seemed like a fortune to this struggling artist. I also had to come up with the cash ($800) to advertise my Home Show debut with smudgy black-and-white ads in the Sunday Pittsburgh Press. Sounds a little primitive, doesn't it? But at the time, it was the most effective way to reach the most people, especially former Pittsburghers who now lived somewhere else and subscribed to keep up with hometown news.
It was a huge step to be striking out on my own, and participating in the Pittsburgh Home and Garden Show was a big deal for me. I was nervous about making the investment, but I figured that my $1200 would buy me 10 days to show my art to over 300,000 people. I wrote the check, but not without a lot of anxiety!
Then (to my surprise) two days into the show, I realized I had already earned back my investment! I remembered being in shock, looking at Tom and saying, "How did that happen? We still have eight days left!" To me, that first Home and Garden show was when my career as a serious artist really took off.
How many of you go back that far with me?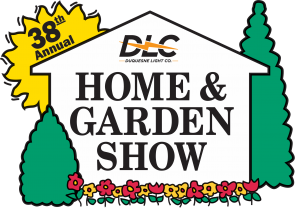 The show runs from Friday, March 1 to Sunday, March 10 at the David L Lawrence Convention Center in Downtown Pittsburgh. You can find me at Booth 3146-8.
As I take care of all the last minute details, it's been fun reminiscing over happy memories of Home Shows past, especially all the wonderful people I've met there. I hope you'll come visit me this year and wish me a happy 25th anniversary! Everyone needs more art in their lives, right?
Let's make this year as memorable as the first! See you there…