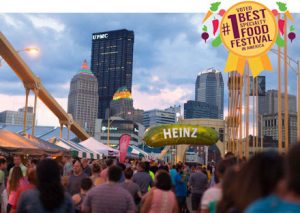 Tom and I are back from Sedona. We've traveled to many different places around the US and Canada, and we agreed that Sedona was definitely one of the most beautiful areas we've visited.  So the big question is… Would anyone out there like to see some paintings of brilliant red rock against gorgeous green trees in a majestic mountain setting? Hint: It just may happen!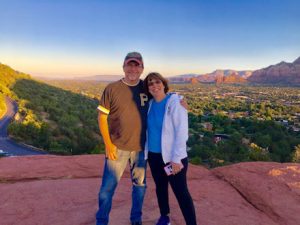 So now that we're back, the first order of business is preparing for Picklesburgh 2019 this weekend! Our plane may have landed on Monday, but my feet have barely touched the ground since then – driving around, running from place to place, collecting all my gift items and prints from their makers… most importantly, the newly framed original Picklesburgh painting, just in time for the weekend's festivities!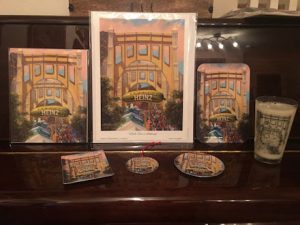 I was thrilled to hear that the number of my tent was 57 (think "Heinz 57!"). I'm in a prime location on the city side of the Clemente Bridge near Fort Pitt Boulevard , on the right if you are heading across the bridge toward the North Side, where I'll be fully stocked with all kinds of new gift items, new Picklesburgh prints, and a whole lot more.
Picklesburgh – now with the title of "America's #1 Specialty Food Festival" – has doubled in size since last year, with even more live music, contests, demonstrations, and of course, many pickled products. And where else can you get a selfie with a giant Heinz Pickle balloon?
The fun begins at noon on Friday and runs until 6 pm Sunday. Hope to see you there!