All I did was say, in last week's blog, that robins are overrated as a sign of spring and look what happened! I'm sorry! Talk about your Angry Birds… those robins can't take a joke! I hope they'll accept my apology and take back this winter weather!
Regardless of the wind and snow outside, it's warm and cozy and springlike here at the Pittsburgh Home and Garden Show. I'm having a tremendous week here since the show opened last Friday. Can I share a little of it with you?
Weekday crowds at the Home and Garden Show can be a little sparse, but that isn't necessarily a bad thing. I truly enjoy the moments when I can take my time and visit with each of my customers. In those quieter times, I'm able to listen to their stories, their memories, and their dreams. I also have more opportunities to get to know new friends and catch up with familiar faces. In my 22 years exhibiting here, my booth helpers and I have met so many wonderful people.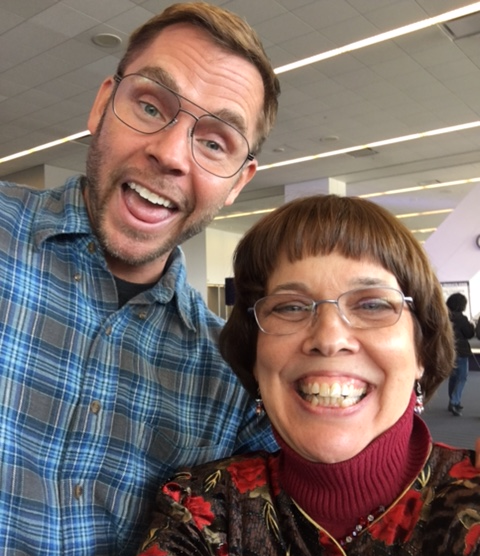 One of those new friends is Pittsburgh Dad, who stopped by my booth and signed several prints of my new painting, "Hills Is Where the Toys Are," in his own special way. He started by asking everyone what their favorite memory of Hills was…
"These here are Pittsburgh-inspired paintin's. Yinz better get some of these prints, they're rare! These are quality prints, people. Get 'em while they're hot! Dahn at the Home and Garden Show, plenty of parkin'. Just take the bike lane. That's what the mayor put 'em in for."
We had a lot of laughs! To see Dad at my booth, live on video – just CLICK HERE!
And then this morning, Pittsburgh Dad was a guest on Pittsburgh Today Live with my painting and candle! Check out the link: http://pittsburgh.cbslocal.com/show/pittsburgh-today-live/video-3637084-meet-pittsburgh-dad-at-home-garden-show/
Seeing my painting on TV and watching Pittsburgh Dad tell Kristine and Jon all about who was in it gave me goosebumps!
The Hills painting wasn't the only thing new at my booth this week. I brought plenty of other new paintings and gifts to the show, including new ornaments created by Wendell August Forge. There's even a new "Hills Is Where The Toys Are" key chain!
I also have twelve different soy candles for sale, each one with its own distinct scent. This year, I've added a new candle to my line that features the Hills "Snack Bar Scent" and features my new painting on it. All of my newest candles are for sale on my website. CLICK HERE to order one of these clean-burning candle for your home today.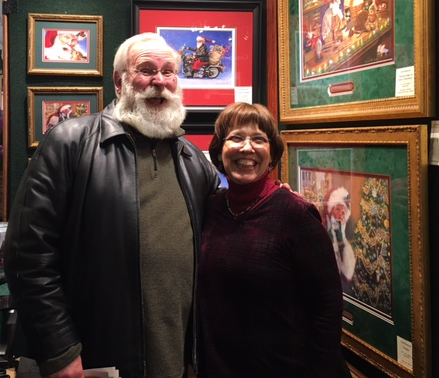 Even Santa stopped by my booth this week to say hello and see how his paintings are selling. I guess he got confused by this weather we've been having and forgot that spring is just around the corner, right? Next year, I'll know to give credit to the robins and save us all a lot of grief.
So whether you're an old friend or a friend we haven't met yet, if you're out and about this weekend, we'd love to see you here at the Home and Garden Show – Booth #3146-8. You may see something you like, and then you too can take home a memory of your own. CLICK HERE to view my Calendar of Events and find out more about this year's Home and Garden Show and other upcoming events.
Make sure you are the first to know about all of my news, appearances and any "special deals" I am offering to my subscribers, by taking the time to sign up for my weekly newsletters now. CLICK HERE to sign up. You will also receive a FREE slideshow showing the step-by-step development of my painting, "Celebrating Time and Tradition at Macy's".