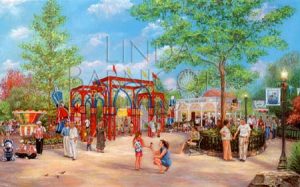 Mother's Day is just around the corner. I'm glad that once a year we set aside a day to celebrate women who care for others… a special day when we remind them how much they're loved and appreciated.
As a grandmother, I have another generation of little girls to cherish, and the love that flows between them and my daughter makes my heart smile. There's nothing that makes me happier than seeing my little granddaughter Aria give her mom hugs and kisses – without even being asked!
Just this week, I spent some time at my daughter's home, helping her with a few gardening chores (and hanging out with my girls, of course!). Working together to help make their home a nicer place is another thing that makes my heart smile.
As we pulled weeds and helped wake up the garden from its winter nap, we talked about our plans for Easter Sunday. We looked forward to going to church together and then later on celebrating with dinner at their house, including an Easter egg hunt for Aria. Again, more smiles!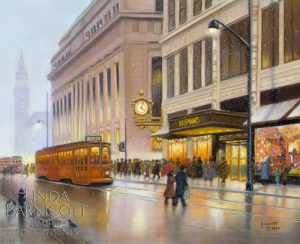 Think about your favorite memories of your mother or your grandmother, or perhaps another woman who helped nurture you. Like maybe how you and your mom used to dress up for shopping trips downtown … or the fun you had on family outings to Kennywood, West View Park, or Storybook Forest… or maybe it was attending games together at Pitt Stadium, Three Rivers, or PNC Park (or even the local Little League field), eating hotdogs and cheering for your team.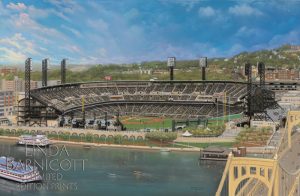 If you have a favorite story about one of those special women in your life, I would love to hear it. As an artist and a friend, I'm inspired by listening to your memories and stories of love and family.
A gift of art whose subject is meaningful for both of you is a beautiful way to share the love of Mother's Day. A painting is a treasure that will last a lifetime, and giving the gift of a remembrance of happy times can bring great joy to someone who means so much.
Meanwhile, get out there and enjoy the fine spring weather… maybe even dig in the dirt with your loved ones and make some new memories!