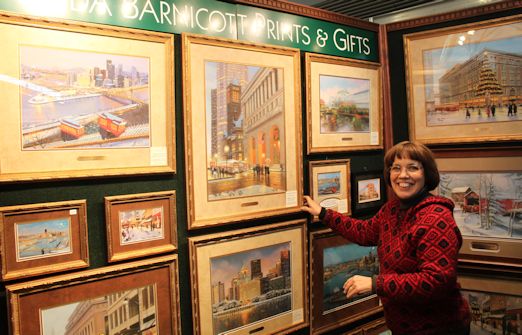 Even though I've done it 21 times now, I'm still feeling energized and excited today after exhibitor training for next month's Home and Garden Show!
In fact, at this point I think I could recite the entire program from memory. But I still go to the training every year because it inspires me to try new ideas and think of new ways to bring you my artwork at reasonable prices. This year I brought my daughter Brittany and her friend Breann to the training with me – passing the torch to the next generation!
Here are some interesting facts about the 2016 Home and Garden Show that I thought you might enjoy…
1. Over 350,000 people will pass through the exhibit hall during the 10 days of the show.
2. This year there will over 10 acres of exhibits!
3. If you walk through the entire show, you will have walked 6 miles!
4. Over 100 new exhibits are debuting at the show this year, but you'll find me in my usual spot in Booth #3146.
5. I will have some surprises for you at my booth this year!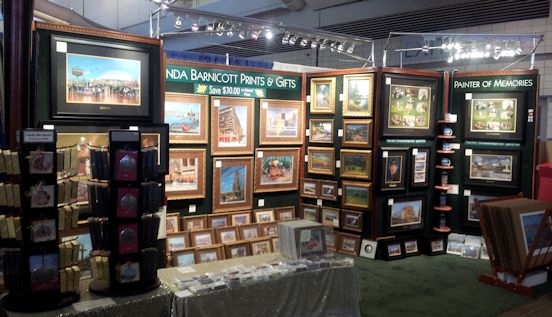 Yes, surprises! I'll have some unique pieces for sale at the show… including some that aren't even on my website!
I recently came across some of the smaller one-of-a-kind prints that I used to create some of my full-size print limited editions, and I'm going to offer them for purchase at the Home Show this year. They're much smaller in size than the limited-edition prints and would be perfect for that little hard-to-fill area on your wall. They would also look fantastic in a nice wall grouping. Each one is an archival giclee, which means it will last a lifetime (and then some). Don't forget to stop by and check them out!
Again, these pieces are one of a kind, so you'll want to come early in the show to get the best selection. Same goes for the giftware items… the first weekend is always the best for getting exactly the one you want!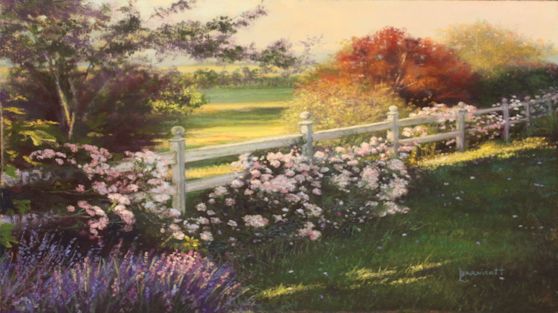 I'll also have my latest original landscape there, "Rambling Rose," as well as some of my favorite original pastels for purchase. And of course, there will be a big selection of prints and smaller items that would make a perfect addition to your home or a treasured gift. There will be something for every budget!
So don't delay! In fact, you can save time by going to my Prints for Sale page, and do some "window shopping" for ideas!
Remember, there will also be other unique items at the show that don't appear on my website. So it would be worth your while to make the trip downtown! Of course, I'll be there every single day to sign and personalize each piece. Don't forget to tell your friends and neighbors!
The Home and Garden Show takes place at the David L. Lawrence Convention Center from Friday, March 4th through Sunday, March 13th. As usual, I'll be waiting for you at Booth #3146.
Make sure you are the first to know about all of my news, appearances and any "special deals" I am offering to my subscribers, by taking the time to sign up for my weekly newsletters now. CLICK HERE to sign up. You will also receive a FREE slideshow showing the step-by-step development of my painting, "Celebrating Time and Tradition at Macy's".