I have been knee-deep in researching my upcoming Gimbels painting for this year. The painting will show the Gimbels building as it was back in the 1950s-1960s, and just about everyone I've heard from has voted for a setting of twilight during the Holiday season. I'm already working on the first sketch, and I have to say I'm very excited about it!
I was lucky enough to find a 44-minute documentary that must have been used for orientation for new Gimbels employees. Not only was I fascinated by the narrator's classic 1940s mid-Atlantic accent, I can tell you this: If I'd been of working age at that time, I would definitely have applied at Gimbels downtown! A full lunch and dessert for 15 cents! A quiet lounge to sit back and relax for a while if you have a headache or your feet hurt! They even had their own bank and their own dentist. Need a loan and a root canal? No problem!
So now with the wind in my sails, I'll be laser-focused on creating the best painting I possibly can, and I hope it will be a piece that you'll love as well.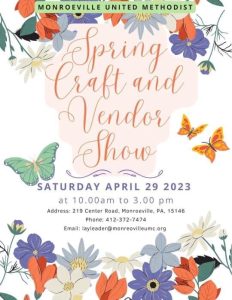 My other big news this week is that I'm kicking off the 2023 spring-summer show season with a vendor show on Saturday at the Monroeville United Methodist Church. The show runs from 10 am to 3 pm, and you can find me in the parlor across from the big hall. I'm so excited to be back at our old church! Tom and I are already loading the van with all my art prints and gifts – including for the first time 12" x 18" metal prints of four of my well-loved Kennywood prints, as well as my new Pittsburgh mugs and 4" x 4" coasters.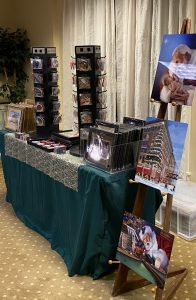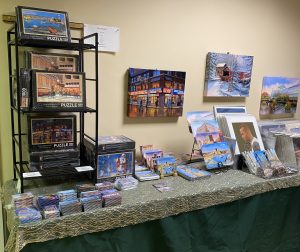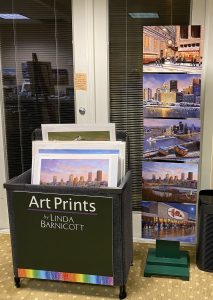 Looking for birthday, graduation, wedding, or anniversary gifts? Stop by my booth this weekend, and I'll be happy to personalize your gifts for you!
I hope to see you there!