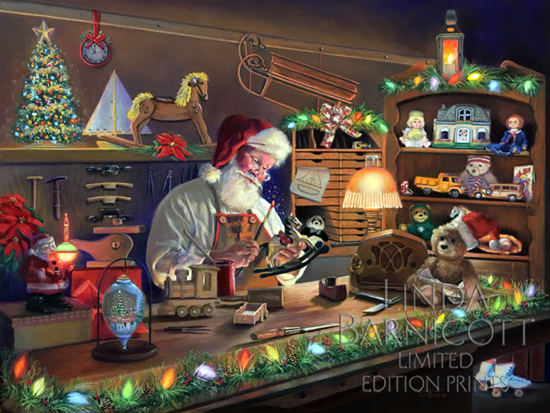 Christmas may be half a year away, but I'm celebrating today anyway! Because this was the day that I put the finishing touches on "Making Magic in Santa's Workshop," and here is my process.
As the painting evolved, I took pictures along the way so I could share the creative process with you: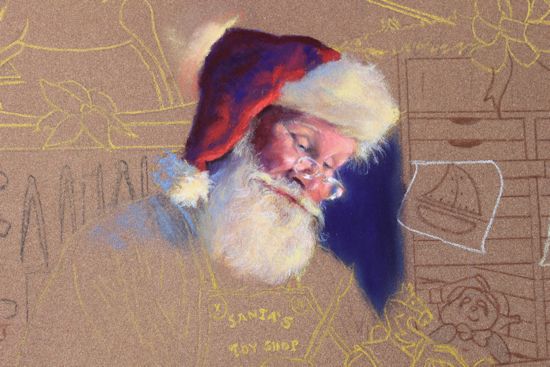 Ever since I was a little girl, my art has always focused on the faces of my subjects – the emotions are mesmerizing! In this painting, he's contemplative, thinking of the little girl who will open this gift on Christmas morning.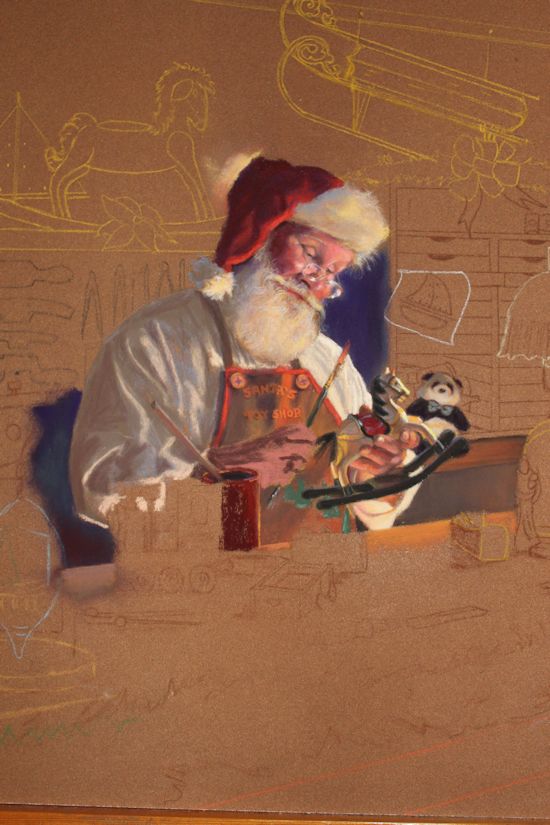 I also tried to express his emotions through his gentle hands and how they caressed the little rocking horse that he was painting. The movement of his hands had to be flowing and steady.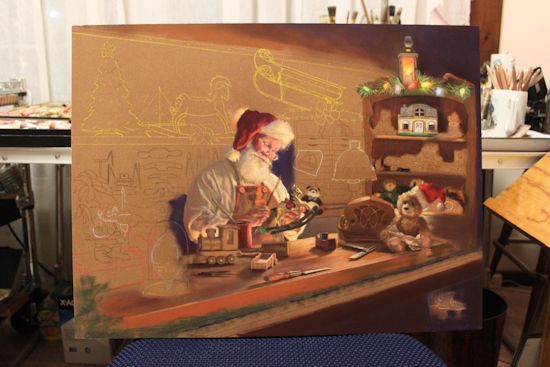 Next, I focused on Santa's tools and the radio he was listening to as he worked. The lighting is very important in this painting to set the mood, so I made the lantern on the shelf a beacon in the darkness of his workshop and the garland aglow with old-fashioned Christmas lights.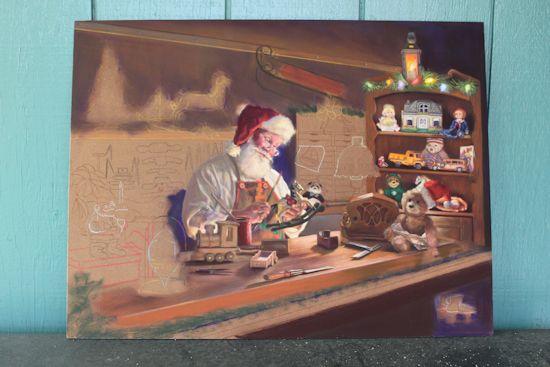 Every toy in the workshop has a story – they were chosen because they were precious childhood heirlooms for my family and me, Santa, and some other close friends. The doll in blue on the top shelf was a gift from my mother when I was a little girl. The doll's name was "Love Me Linda" – so of course I kept her all these years because she was my namesake!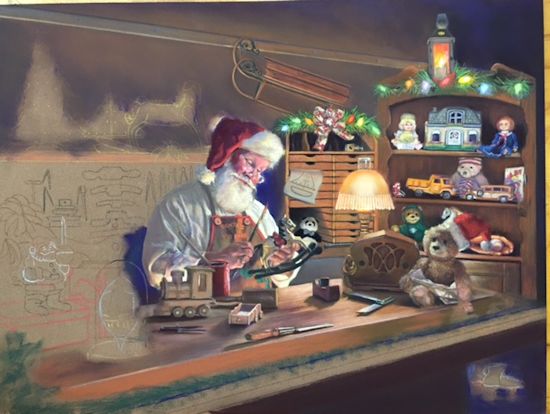 Next, I added the light that would illuminate Santa and the shelves behind him.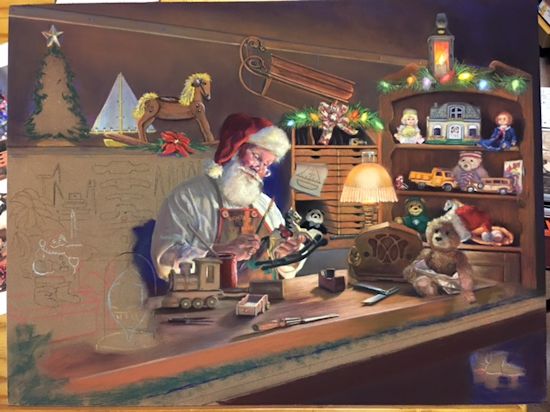 The rocking horse was made for my daughter by a dear departed friend. On Santa's right, is my oldest daughter's first toy – a black and white panda. We chose it for her because we knew that newborns only see in black and white!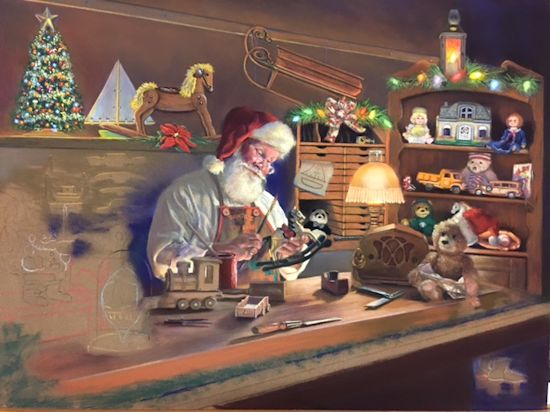 For the sake of balance, I made a decision to switch the Christmas tree to the opposite side of the painting from where it was originally photographed. I placed some of our favorite ornaments on that tree, including my father's Santa ornament… a piece of my heart.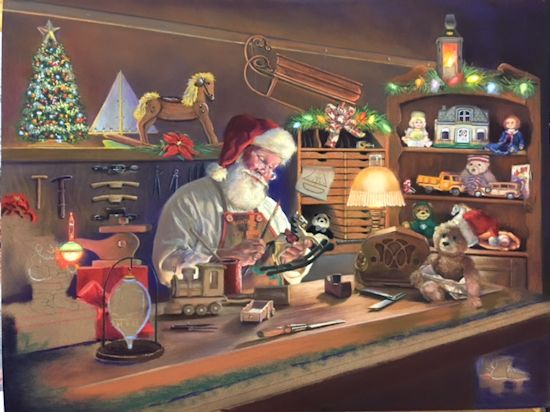 I began filling in the background elements behind Santa. But what I enjoyed the most about this section of the painting was painting the bubble light Santa that we inherited from my husband's English grandmother. I loved capturing the soft glow of the light through the bubbles!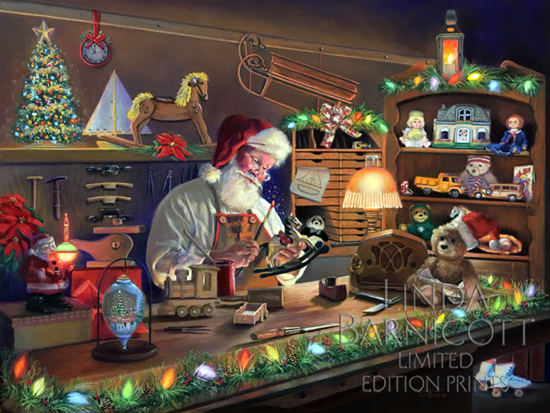 As a finishing touch, I took the opportunity to carry the old-fashioned lights throughout the painting, drawing the viewer's eye from one side of the workshop to the other.
I hope you enjoyed the story of how I created my latest painting, "Making Magic in Santa's Workshop,"