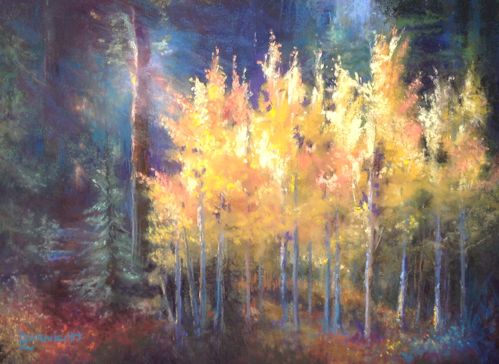 Writing to you from sunny California! (I know, "Don't rub it in!")
Tom and I have been checking in with home regularly, and I believe it has rained each and every day we have been away. But here in Fresno, the sun has been shining, and the sky has been blue and beautiful. While we've been here on our Yosemite adventure, we've been staying with our friends, Ginny and Jeff. Ginny is a fellow artist and owner of "A Sense of Place," a fine-art gallery in Fresno. And I'm pleased to announce that as of today, Ginny will be the official representative for Linda Barnicott Publishing in California.
Since I've been in California, I've painted a few pieces in Yosemite National Park and even a portrait of a precious dog named Piper! Yosemite is a place that you could paint forever and never get bored. In fact, I've already planned a year's worth of new works that I'll be completing at home and then shipping them to California for sale… unless, of course, I sell them before they go!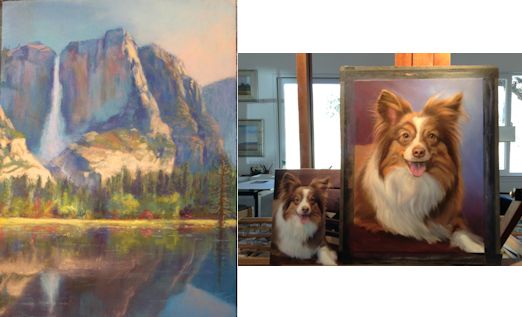 I hope you like what I've finished so far!
One of the paintings that I'm just finishing up will be presented for sale tomorrow to an art collector from the Bay Area. He saw it partly finished yesterday and called Ginny back, saying he just couldn't get the painting out of his head! He's bringing his wife with him to meet me and see the painting for herself. I hope she feels the same way about it, and that they'll be the new owners of this special piece.
With the busy summer ahead, we really appreciated this wonderful opportunity to spend time in beautiful Yosemite National Park, relaxing, creating art, and gathering inspiration for another year of painting… and especially trying not to think about our impending move! Soon Tom and I will be on our way back home, where we can get back to the real world – like organizing and packing our entire household and my studio in the next two months!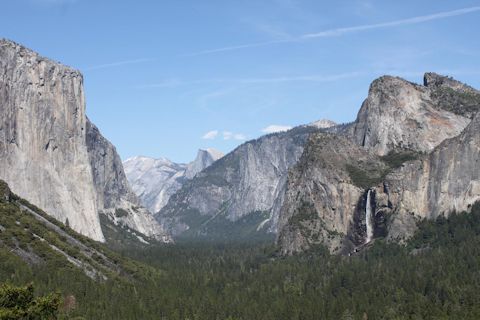 Speaking of moving, don't forget that rather than packing up and moving all of my originals, I'd love to find new homes for them before then so I don't have to go to all that trouble!
My Secret Sale of my original works is going on until Packing Day (mid June or thereabouts), so stop by the studio, give me a call at (412) 372-3200, drop me an email at info@lindabarnicott.com, or check out my website, www.lindabarnicott.com , to see which originals – maybe one of your favorites? – are looking for a good home!