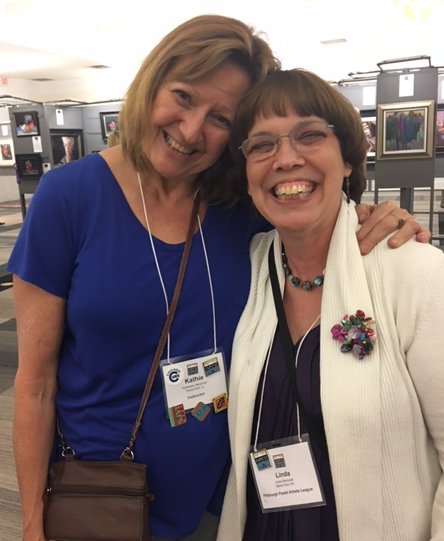 They call New Mexico "The Land of Enchantment," and with good reason… I must admit I have fallen under its spell!
As I mentioned in my last email, I'm in Albuquerque, New Mexico, kicking back and enjoying a little getaway with Tom after a whirlwind week at the IAPS Convention.
The Convention was truly life-changing! I met amazing artists from all over the world and learned from wonderful master instructors, each one with their own technique of painting with pastels. There were painting contests and a huge pastel art show. There was never a dull moment, and definitely no chance to get bored.
Here is one of the paintings I created during the convention: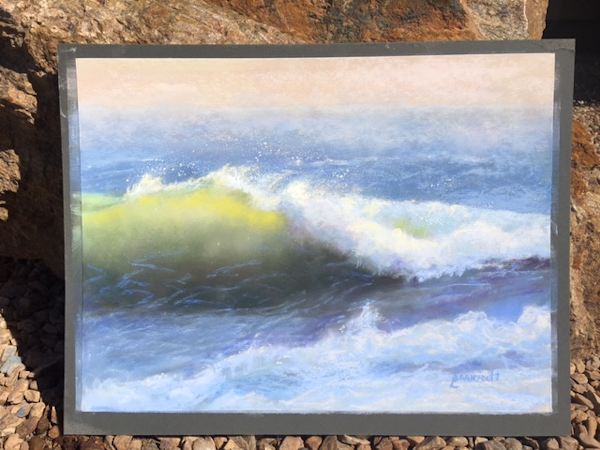 I had planned to write to you from the convention, but I was so caught up in things that I just completely missed it! By the time I remembered I was supposed to write, the weekend had already come and gone.
When I returned to my room on the last day of the show, I was so excited about what I had learned and so inspired to paint that the first thing I thought of when I came back to my room was to figure out how to create a pop-up studio. There was no extra table to lay out my pastels and work, but necessity (or a burning desire to create art!) is the mother of invention… so one ironing board, two plastic bags, and a paper bag from Whole Foods later, and – voila! – I had a "good-enough" studio.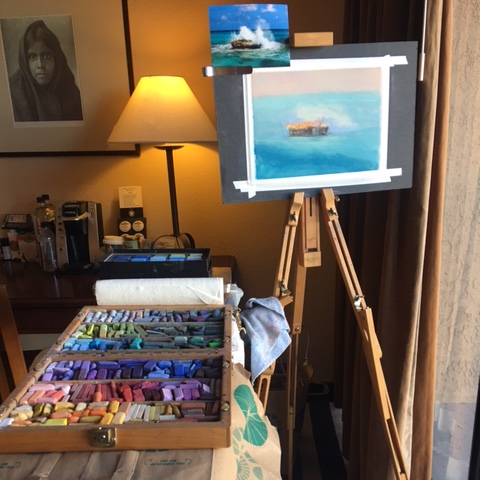 When the convention had ended, Tom joined me in Albuquerque, and we had a few days to see the sights and explore a little. I have found so many cool places to paint that I could stay here for years and never get bored!
We will be heading to Santa Fe on Friday and then off to Taos for the next week. I hope to keep painting along the way… and now that I know how to make a studio out of an ironing board and some bags, I'm good to go!
P.S. – I sold the original painting of Sid Crosby!
P.P.S. – I will be in Market Square for the first three Saturdays in July for the Night Markets. If you need any gifts, I'll be fully stocked with my smaller art gifts that I can personalize for you!! CLICK HERE to view my Calendar of Events and find out more about this and other upcoming events.
Make sure you are the first to know about all of my news, appearances and any "special deals" I am offering to my subscribers, by taking the time to sign up for my weekly newsletters now. CLICK HERE to sign up. You will also receive a FREE slideshow showing the step-by-step development of my painting, "Celebrating Time and Tradition at Macy's".