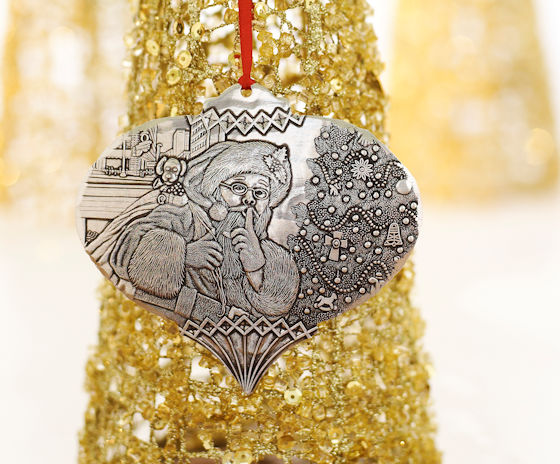 Though the pumpkins are still being carved and the candy is still uneaten, those of us whose businesses are busiest in the holiday season are already hard at work.
The fall shows have begun, and I'm getting excited! It seems like every day there are decisions to be made, inventory to stock up on, orders to be filled, and generally preparing for the next two frantic months. For people like me in the art and gifts business, as far as we're concerned, the holidays are already here!
As I have been planning ahead for the upcoming rush on giftware items that will begin soon, I realized something very important. It takes the North Pole a long time to create the ornaments and other pieces I'm ordering. That's because most of my giftware is handmade, and there are lots of styles and shapes with my paintings on them.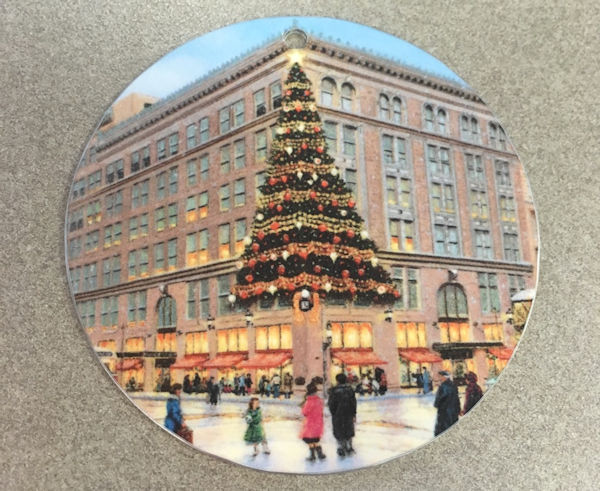 Every Linda Barnicott art gift is locally made and packaged with love and dedication.
My elves are always telling me how much work goes into each ornament, bookmark, and key chain. My Wendell August Forge aluminum ornaments are each individually hammered (on a real anvil!), punched, and polished. Then there are the trays and coasters – each one cut and polished to perfection. And of course, candles are being poured, prints being cut to size, and note cards and Christmas cards are being placed in beautiful boxes.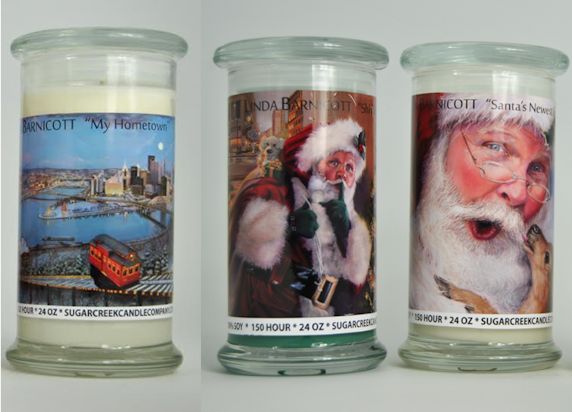 What's the moral of this story? It's important to buy early so you get exactly the gifts you want for the holidays. So plan ahead for those office parties and customer Thank You gifts, and remember your family early this year. If you put it in the instructions when you order, I will be happy to sign your gift purchase. Order anytime from my beautiful new website – www.LindaBarnicott.com.
I hope you'll come see me at my shows this fall and downtown at the 2017 Holiday Market beginning Friday, November 17th – but the sooner the better!
Can you believe that next week they'll be starting to build the wooden Chalets in Market Square? The holidays will be here before we know it, and it pays to plan ahead.
P.S. – Don't forget, there's no time like the present to invest in an original pastel painting!
October's Original Painting of the Month is "Game Time at Heinz Field."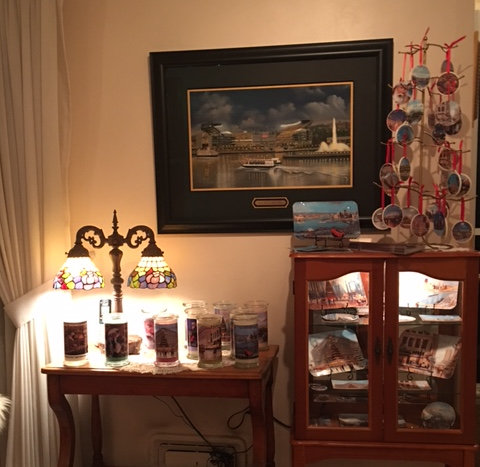 If you've ever seen one of my originals, you know it has a very different look from the prints. The pastels almost seem to sparkle, especially under holiday lights.
"Game Time at Heinz Field" is a historical painting. Can you imagine what Heinz Field and Pittsburgh might look like 100 years from now?
An original is a special gift or investment that will last for centuries, something you can pass down through future generations. If you'd like to schedule a time to come and check it out in person, just email me at info@lindabarnicott.com.