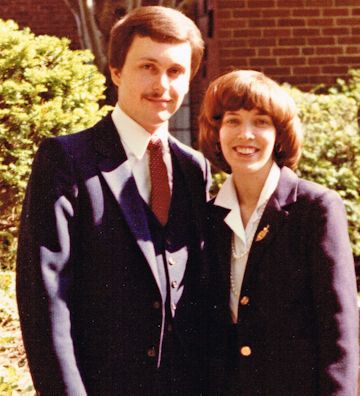 As I finished my most recent Pittsburgh painting, "Winter's Glow on Grant Street," I was reminded that I would not be the artist I am today if it weren't for my husband, Tom. I have been very blessed over the years to have his total support, but more than that, he has turned into a perceptive and brutally honest art critic. You may wonder why this is something I'd be happy about… so I'll share with you a little glimpse into my life!
I tend to be quite stubborn (of course, you never would have guessed, right?), and sometimes painting my city scenes can be really tough and time-consuming. In fact, I get incredibly wrapped up in my work when I'm in "The Zone." So you can imagine how I react when I hear comments like "I don't like that building color," or "You're not done with that yet, are you?"
Here's a great example – Back when I was working on one of my Kennywood paintings, "Making Memories at Noah's Ark," I had spent an entire day just working on the people in the painting. I was so focused on making them look like the people who posed for me that I didn't realize I had made the faces too big for their bodies! Tom showed up, took one look at the painting, and commented that the people looked like elves. Needless to say, I was quite offended! We bickered back and forth, as I was in denial and couldn't admit that they were all wrong. After all, I had put in a very hard day's work, and it had to be right!
Finally, Tom informed me that he was going to take my kneaded eraser (a gray, stretchy eraser that I am very fond of) and erase all the people from the painting for me! Eventually, I swallowed my pride, gave in, and re-painted all the people… putting aside my artistic vanity and saving my painting.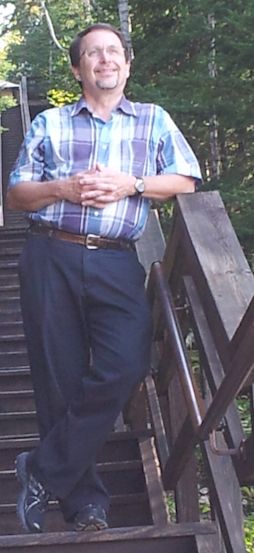 Every artist needs to have one person they can count on… someone with a critical eye who is brave enough and honest enough to tell it like it is. I am very fortunate in that my special person happens to be my husband. Sometimes he'll even critique a painting by checking its reflection in the glass of another painting to see it from a distance, looking the slightest detail that might be amiss.
Tom is the final person I will ask to take a long, hard look at each of my paintings one last time before it goes to the printer. Not only is he my best and most honest critic, but he's also the guy who can be counted on to carry, pack, and put up my displays without complaint. I'm fortunate to have the love and support of this amazing man, and I'm sure I wouldn't be where I am today without him. Thanks to Tom, I'm a better artist… and for that, I'm tremendously grateful.
Why not take the time now to sign up for my weekly newsletters now. As a subscriber you will receive information about all of my appearances, my latest paintings and special offers only for subscribers! CLICK HERE to sign up. You will also receive a FREE slideshow showing the step-by-step development of my painting, "Celebrating Time and Tradition at Macy's".