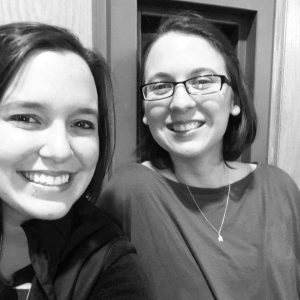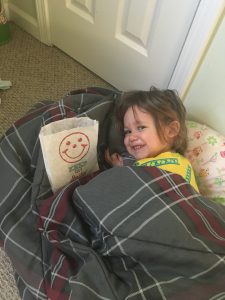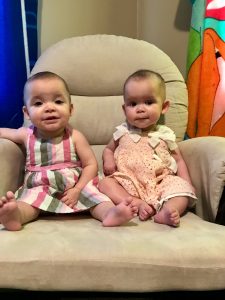 Happy Mother's Day!
I'm glad that we have an official holiday every year that reminds us to reflect on the women in our lives who have nurtured us. It's not only a time to remember our own mothers and grandmothers, but also to consider our own roles as mothers to our sons and daughters and their children as well.
I speak from the heart when I say that, honestly, I don't need a holiday to feel grateful. Every day I feel lucky to have the opportunity to be a mother to my two girls and grandma to my three grandchildren.
Brittany took the picture (above) of Aria snuggling with her Eat'n Park Smiley Cookie. When I saw it, the first thing I thought of was "Wow! Look at that huge smile on Aria's face!" It's a well-known fact in our family that Smiley Cookies are the reason Eat'n Park is Aria's favorite restaurant.
Back in the mid 90s, one of the buyers for Eat'n Park had the idea to place my Pittsburgh-themed paintings in all their restaurants. Every time I created a new painting, I was asked to bring prints to their headquarters so they could be framed and placed in their restaurants all around the Pittsburgh area. It was a kick to walk into an Eat'n Park and see my work up there on the wall!
Times do change, and Eat 'n Park has gone through a rebranding or two since then. Only a few of my paintings still hang on the walls in some locations, but it still makes me smile whenever I see one.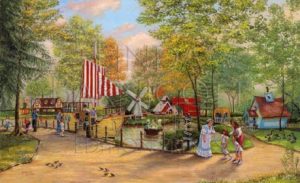 Another one of those places that I think about around Mother's Day is Story Book Forest in Ligonier. So many memories of happy times there when the girls were growing up, visiting Mother Goose and the land of fairy tales. I can't wait until we take Aria and the twins to Story Book Forest for the very first time this summer.
I've painted so many places around town where Mother's Day memories are made, including Phipps Conservatory and Kennywood Park. What's your favorite location to celebrate Mother's Day?
Whatever you do this year to celebrate with your family and friends, don't forget to eat a little, breathe a little, and have a ton of fun together.