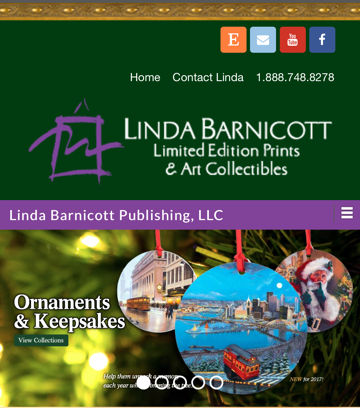 It looks like Fall is making a comeback today, and it's about time! For now, I'm pretty excited about it, as I'm not normally a person who loves the hot summer weather. But check back with me after November 16th when I'll be downtown at the Holiday Market in Market Square for 36 straight days, bundled up in four layers of clothing and complaining about the cold.
First, I just want to say thank you to everyone who visited my new website last week. It was great to see so many positive comments. I just updated the site with all my new giftware and prints, so if you haven't had a chance to check it out yet, just click here.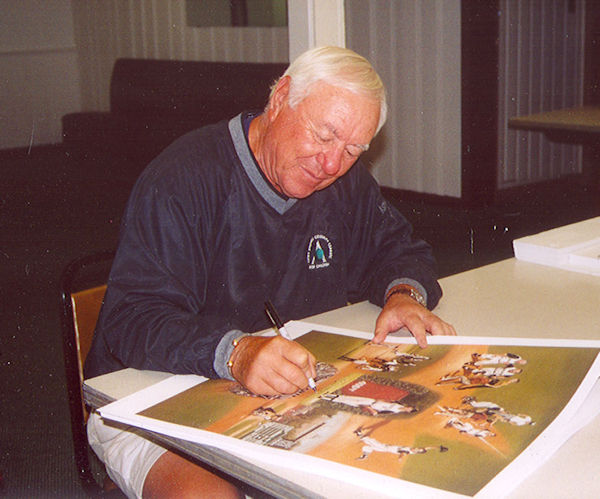 I would also like to thank everyone who took advantage of the 25%-off sale to purchase lithographs last week.  In my opinion, the best deal of the bunch was "Mazeroski's Magical Moment," officially signed by Maz himself. This print in particular has been a well-loved piece, and the ones he has personally signed are nearly sold out.
One interesting tidbit his wife shared with me – the Mazeroskis already had a Linda Barnicott painting hanging in their home before they even met me. It's one of my Kaufmann's Clock paintings, and it had a very special significance to them… you see, they met on a blind date under Kaufmann's Clock!
Speaking of nostalgia… I'm trying out a new feature starting this week: Original of the Month.
Each month I will highlight one of my originals that I have in my home gallery, where I display all my original paintings so I can enjoy them until they find a happy home.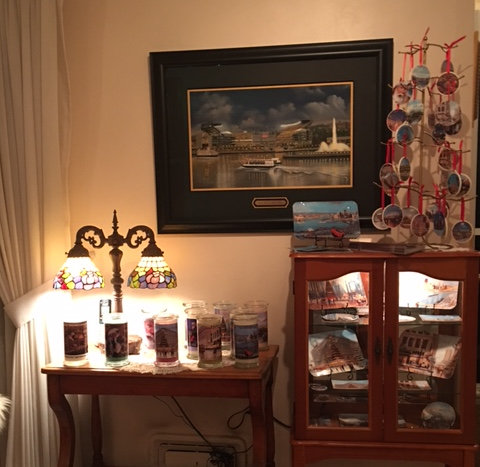 As you may know, I paint in soft pastels; however, my paintings are anything but pastel in color. Game Time at Heinz Field, a night scene with a true Pittsburgh sky, is my favorite of all my sports stadium paintings.
The painting itself is 14 x 24 inches, and with the framing, it measures 26 x 34 inches. It is double-matted with a wooden fillet in a black wooden frame. The brass title plate is shadowboxed in the mats.
My favorite memory of setting up this painting was standing near the big riverboat paddle wheels and seeing the stadium all lit up for the game as the shuttle cruised past me. The reflections in the water were so vivid that I knew exactly at that moment what the palette of the painting was going to be. I wanted to show the beautiful color reflections on the river and pair that with the excitement of the game.
This original has a purchase price of $6400.00. It is the only stadium scene I have left in the original form. Game Time at Heinz Field is one of a kind and will last for centuries. It really is a great investment in art for a collector with their own special memories of Heinz Field.
This Saturday Night I will be downtown in Market Square at the Night Market from 5 pm to 10 pm. If you need any gifts, or if you're redecorating your home or office, stop by and see what I have to offer!