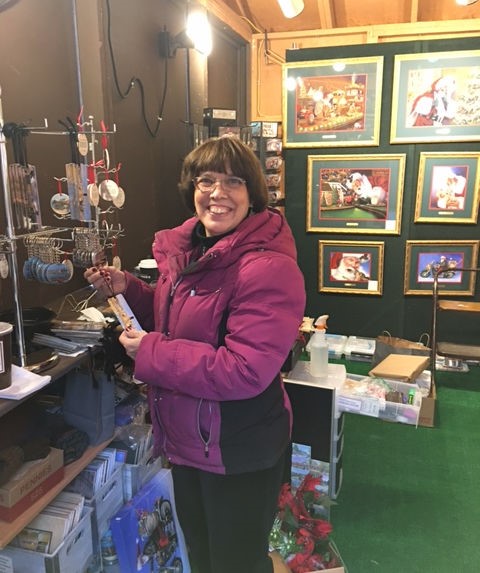 I'm writing this to you late Wednesday night as we've just finished setting up my Holiday Market Chalet down in Market Square. Tom took this photo of me decking the walls earlier this week. We're pretty worn out… not only have we been decorating, but we've also been stocking the Chalet with a ton of inventory for the coming 36 days.
I can hardly wait for the Holiday Market to get started! My new Chalet is bigger and better than last year's – actually DOUBLE the size! If you've visited me at the Holiday Market in Market Square in the past few years, you can find me in the same general area. I'm now on the end near the walkway to the PPG Plaza skating rink.
Because Friday officially kicks off the Holiday Season in Pittsburgh, because it's Light-Up Night Weekend, and because it's the first weekend of the show, I'm really in the holiday mood!

Get a jump on your holiday shopping with art from Linda Barnicott Prints and Gifts!
Wishing you a festive Light-Up Night and a Happy Thanksgiving!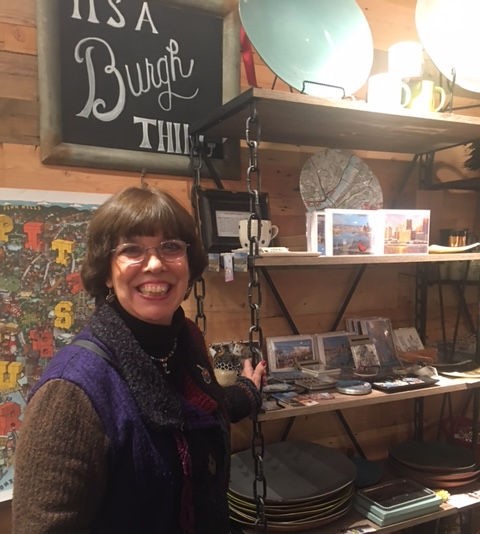 P.S. – I also managed to sneak in an appearance at The Gather Shop in Sewickley last night. One of my pieces will be highlighted in next month's TABLE Magazine, and they were throwing a party. If you're in the neighborhood, stop by and check out some of my giftware!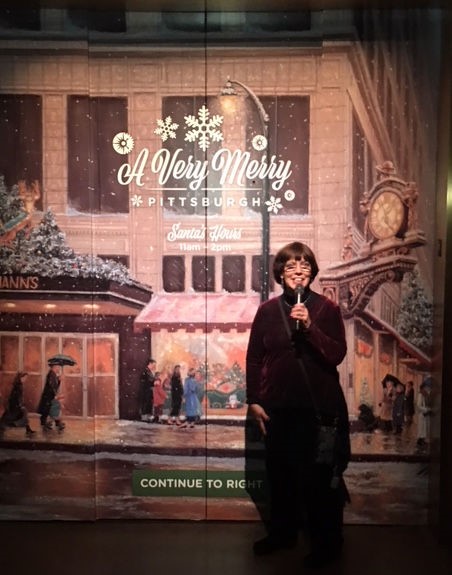 P.P.S. – Today I was honored at the Heinz History Center for my painting "Waiting For You Under Kaufmann's Clock." Their new exhibit, "A Very Merry Pittsburgh," is not to be missed!