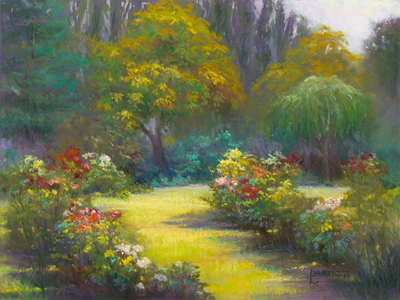 Have we finally put this long Pittsburgh winter behind us? Finally, it's time to break out and enjoy the pleasures of spring!
One way you can do that is to visit me at the Doubletree Hotel in Monroeville from April 6th through 8th. The Garden Club Federation of Pennsylvania is celebrating its 84th annual convention with a beautiful flower show – "My Fair Pittsburgh" – that's free to the public. If you love flowers, this is an ideal place to celebrate the arrival of spring!
The show is open to the public from Sunday through Tuesday, and I'll be there with two tables full of art gifts and prints. It's a perfect time to stock up on gifts for all those special occasions coming up – like birthdays, anniversaries, Easter, and graduations!
Again, the event is at the Doubletree Hotel at the Monroeville Convention Center, 101 Mall Boulevard, Monroeville, and there's no charge for admission to the flower show, exhibits, and vendor marketplace. Hope to see you at the show!
Event hours are:
Sunday, April 6th – Vendor Marketplace 3 to 5 p.m., Flower Show 5 to 6 p.m.
Monday, April 7th – 9 a.m. to 5 p.m.
Tuesday, April 8th – 9 a.m. to 2 p.m.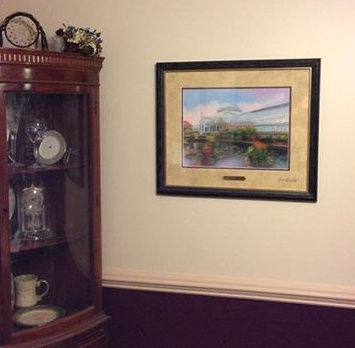 One of the things I've enjoyed most in my 25 years as an artist is when a client sends me a photo of my work hanging on their wall. Would you share yours with me? I'd love to see how you have integrated my art into your home! Just send your photos to
info@lindabarnicott.com
.
If you would like to part of a special group of people you get to see my works in progress, receive art tips, stories behind my paintings, regular updates on upcoming shows, plus FREE offers, sign up for my newsletter. Click Here to sign up – it's easy!