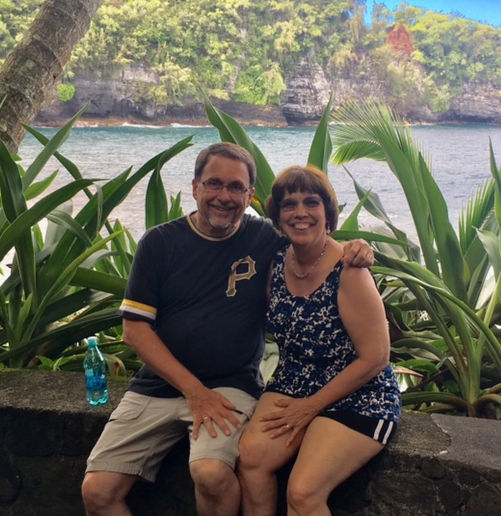 Aloha! Imagine living in a land where flowers fall down like rain…
As Tom and I walk down the streets of Kona, flowers literally fall down from the trees, and the scent of them is intoxicating. I told him if we could only take the beautiful scents of Hawaii home with us.
Everything is so different from what we're used to back home. The weather is always perfect, and every sunset is spectacular. The land itself is so different, with volcanoes and lava fields, green and black sand beaches, and rain forests instead of our three rivers and rolling hills. Even the trees and plants that grow here are completely different – there are so many palm trees, and flowers are everywhere.
I must have been super enthusiastic about our experiences in Hawaii because my daughter asked if we were considering moving here. Though I did tell her no (I did have to think about it!), we're thrilled to have had the opportunity to stay awhile in this wonderful place. We've made many, many memories that will last us a lifetime.
Just so you know I haven't completely checked out of business mode, I found a gallery here, "Colors of Paradise Gallery," who would love to carry my "Jolly Old Elf" series for the holidays. We've had a delightful time getting to know each other and sharing ideas. Next thing you know, my Santa series will be available in Paradise!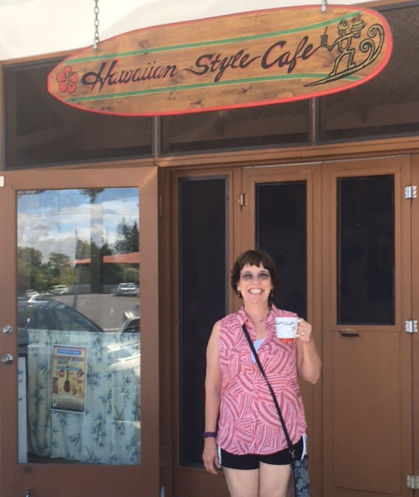 This time next week, we'll be on our way home, but I'm not feeling sad about it. Our time in Hawaii has been relaxing yet exciting, and very restful. When I get back home to the Burgh, I'll be fired up and ready to get back to painting. I pray you all have a good week.
Make sure you are the first to know about all of my news, appearances and any "special deals" I am offering to my subscribers, by taking the time to sign up for my weekly newsletters now. CLICK HERE to sign up. You will also receive a FREE slideshow showing the step-by-step development of my painting, "Celebrating Time and Tradition at Macy's".