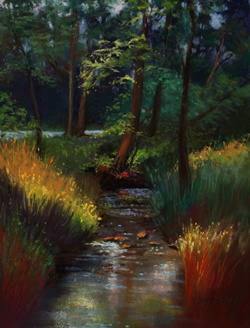 They say change is inevitable, and it's true – In less than three months, I'll be moving from Monroeville to a new home in the South Hills!
We just found out that Tom has been called to serve First Bethel UMC in Bethel Park beginning on July 1st of this year. We were happy to learn that the parsonage is only five minutes from Tom's dad's home. And it will be interesting to see how many of our new neighbors and church members are Tom's former classmates at Bethel Park High School!
Though we have loved our time in Monroeville and will truly miss all of our friends there, we're looking forward to serving a wonderful and warm congregation at First Bethel UMC. Stay tuned, and I'll keep you posted on the details.
This all reminds me of when my husband Tom (already an exceptional account executive at AT&T at the tender age of 23) took me to the Blue Angel Restaurant in Latrobe for dinner for our first anniversary. As we watched the airplanes land and take off, he said he had something really important to tell me. OK, I thought, I'm game. He proceeded to tell me he hadn't been coming straight home on Fridays after training all week in Philadelphia… now I'm not sure how you would react to that, but it definitely got my attention!
What he told me was that he was stopping at his church for a while each week and that he felt he was being called into the ministry. I told him immediately that I would support him 110%. We didn't have children or a mortgage yet, so if we were going to make this change, we should do it now.
Tom entered the Pittsburgh Theological Seminary (he entered as a Presbyterian and graduated five years later as a United Methodist – but that's a story for another time!), and the rest is history!
This is all new to us, and we certainly weren't expecting it, but I learned a long time ago to accept change and see it as an opportunity for new adventures. For example, just think of all the South Park landscapes I can paint!!
PS… So I looked around and started thinking… maybe it would be good idea to have a Moving Sale! I have so much inventory – I had stocked up for the year – and it's a lot to move!! More details next week!