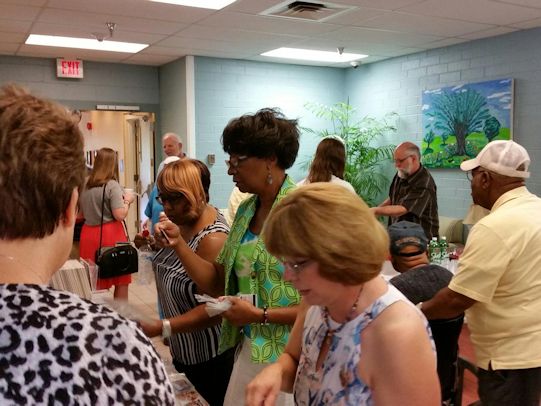 After the announcement last week of the closing of Macy's downtown store, I felt like I had to blog about that sad news and what it meant to me, so I postponed my original topic. This week, I'd like to share with you about the wonderful event I had at Kane Glen Hazel last Wednesday.
"A Stroll Down Pittsburgh's Memory Lane" was a glorious day spent with Kane residents, staff, and visitors. Other attendees were a group from the Alzheimer's Association and some of the staff from KDKA. I was honored to see that Ron Cook from KDKA had decided to work on his day off just so he could join us for the festivities.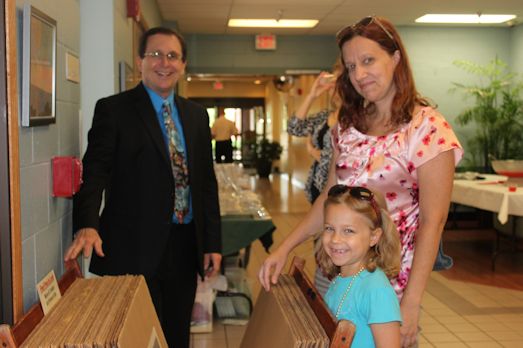 There were smiles all around as we toured the facility and viewed all the paintings that were hung on each of the floors. It truly was "A Stroll Down Pittsburgh's Memory Lane," as we all recalled our favorite memories from times gone by. We were in for a special treat when we met one of the residents who actually had starred in the painting "Pittsburgh's New Home for Hockey" in 2011 with his wife and son. He was very proud to share his story with his friends at Kane.
It's funny how many aspects of my life seem to be coming full circle. When I was newly married at the tender age of 23 back in 1981, I attended a workshop taught by Daniel Greene, an internationally known portrait artist. It changed my entire artistic perspective as a painter of portraits. Just that one week of learning about pastels profoundly affected my creative process, and I feel that it was the experience that propelled my success in my career as an artist.
So now I'm very excited to report that next week I'm heading to upstate New York to attend another workshop with Mr. Greene!
When I was talking to Tom a couple of months ago about painting portraits and my new "Jolly Old Elf' series. I mentioned how I would love to once again see Mr. Greene and learn from him. Fortunately Tom was all for the idea, and I signed up for the workshop right away. Then I discovered two weeks later that Mr. Greene is retiring, and this will be his last year of teaching. I was so relieved that I seized this opportunity and didn't put it off until next year!
I can't wait to share my experiences at the workshop next week with you, my special customers and readers. Tom will be joining me at the end of the workshop, then we're off to a two-week holiday in Nova Scotia and Prince Edward Island for some much-needed R&R.
It's a good feeling to be able to leave our home and business in our daughters' capable hands, as they're now helping to run everything. There is something very gratifying about having your family around you providing help and support in your career – I am very blessed.
Next week, I'll be writing to you live from New York! Until then…
Make sure you are the first to know about all of my news, appearances and any "special deals" I am offering to my subscribers, by taking the time to sign up for my weekly newsletters now. CLICK HERE to sign up. You will also receive a FREE slideshow showing the step-by-step development of my painting, "Celebrating Time and Tradition at Macy's".