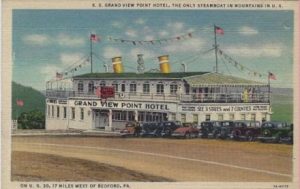 It's been nice to have a little break in the cold weather this week. However, there was just one upside to the freezing weather we had last week – it was the perfect time to perform a job that no one likes doing… working on income taxes.
Yes, taxes are one of those awful things that artists really, really hate – papers (not the good kind of paper!) and numbers and more numbers! Give me a brush and an empty museum pastel board any time, and I'll sing all day long. But when I have to deal with papers and bills and receipts… I just want to run away and hide.
This is why you didn't hear from me last week. I thought about writing anyway, but who wants to hear about that sort of thing? (Maybe I shouldn't assume!) Perhaps there are a few of you out there who love Tax Time, and boxes of receipts bring joy to your life like painting brings joy to mine. For all of you, my blessings!
The good news is that now that the taxes are behind me, I'm beginning work on a pastel commission. It's a painting that may be interesting to some of you and remind you of fun times and family road trips.
Does anyone else remember driving across Pennsylvania along the old Lincoln Highway (Route 30) back in the day? Let's say way back, like in the 50s, 60s or 70s? As you climb one of the many mountain summits on that route, you come upon a building that looks like a boat perched on the side of the mountain! There's a sign that tells you that from this spot, you can see three states and seven counties!
Naturally, you can't help but pull over to the side of the road to check out that ship and enjoy that view. That one-of-a-kind building, about 17 miles west of Bedford, about 80 miles from Pittsburgh, was known as The Ship of the Alleghenies, the S.S. Grand View Point Hotel, or simply "The Ship Hotel."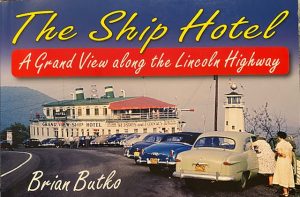 Of course, it wasn't actually a ship, but a building that served as a hotel, restaurant, and tourist trap for over 40 years. It was made to look like a boat, where you could stand on the "bow" and take in a scenic view of patchwork fields and farms surrounded by the Allegheny Mountains. The Ship Hotel was a great piece of Americana and a very famous stop for tourists along Route 30 until it closed in the 1970s.
I would love to hear your stories about The Ship Hotel!
Although this painting is a private commission, I'm excited to say that later I'll be selling prints of the painting as well. As this piece takes shape, as always, I'll share my progress with you… of course, only after the future owner of the painting gets the first peek!
P.S. – Though we won't be able to meet at the Pittsburgh Home and Garden Show this year, my website is available 24 hours a day, 365 days a year to help with your gifting needs!
P.P.S. – I'm not the only artist in the family. Check out the picture of my granddaughters working hard at their paintings!